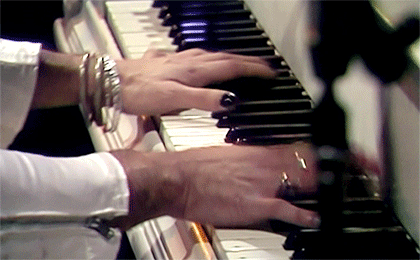 Fairy Mercury is a famous Freddie Mercury (of the 1970s) lookalike/incarnate.
"This day and age Freddie Mercury" claims his adoring fans
Featuring: Russian ballet danseur Rudolf Pavlova
Fairy Mercury's Achievements, So Far...
​
In the spring of 2021 Fairy embarked on a 'test tour' of major cities in UK which the
glam rock queen titled Flight Of The Fairy. What she called her 'mini tour'
At the end of the tour in August, she had met her Nureyev. The multimillionaire Russian
ballet danseur Rudolf Pavlova.
​
2022 was a very successful year for Fairy. The glam rock queen embarked on a major
spring/summer tour she titled Flight of the Fairy ... Revisited. Taking the inspiration from
the Queen (Freddie Mercury written) song 'In The Lap Of The Gods ... Revisited'
The exotic Killer Queen played 25 dates and in June, on her birthday, she married the Russian ballet danseur
at his Vienna estate. What Fairy called her romantic regal extravagant wedding.
​
2023, Fairy has embarked on her third spring/summer tour titled Fairy Soars.
The ever so elegant glam rock queen's first ever tour of Europe, which also includes UK shows as well.
The videos page consists of Fairy emulating her idol 1970s decade Freddie Mercury to perfection.
The stage presence and vocals in the live footage accompanied by live performances
from her past and present tours.
About the video:
The first 1/2 has an explained intro. added.
The 2nd half was put together by Pavlova. He picked out live footage viVid Photo Studio's Greg Hastings filmed of Fairy to put the video together; accompanied by Fairy performing live, to you her adoring fans,
at several venues throughout her 2023 Fairy Soars summer tour.
Performances include:
Seven Seas Of Rhye

In The Lap Of The Gods

2 different performances (partial and full) of Killer Queen

Bonus material - ballet danseur Pavlova watching and emulating Nureyev

As always, 'Loyal Subjects', watch the video to the very end, for stunning ending footage of Fairy
followed by the credits.
Glam rock queen Fairy Mercury performing live
(Featuring Russian ballet danseur Pavlova)
'We Are The Champions' - Vienna, Austria
'Big Spender' (2 different performances) Brighton cabaret, England
'White Queen (As It Began)' - Paris, France
All from her recent Fairy Soars 2023 tour.
Page the video appears on: Phoenix Reborn