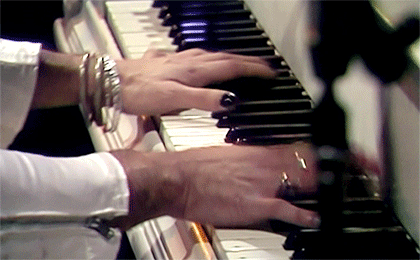 Fairy Mercury is a famous Freddie Mercury (of the 1970s) lookalike/incarnate.
"This day and age Freddie Mercury" claims his adoring fans
Featuring: Russian ballet danseur Rudolf Pavlova
From Fairy Mercury's Profile:
​
Many of his adoring fans believe he is 'this day and age Freddie Mercury' - reincarnated. On the logo Freddie Mercury designed for Queen is a Phoenix. The story of the Phoenix is that when the bird was about to die, it would build a funeral pyre and set itself on fire to be reborn... Reincarnated.
As you Loyal Subjects know, 'miZ Mercury' is Fairy's cabaret name. Combination of Liza (with a Z) and Freddie. The name was created for Fairy with help of the Brighton cabaret owner. Where the glam rock queen got her start in show biz. We explore the very beginnings of Killer Queen's pursuit for fame as 'this day and age 1970s decade Freddie Mercury'. Featured will be the man pictured in gif one fan at the Brighton cabaret (from Fairy's recent performance there to kick of gay pride month in June) hilariously 'secretively filmed' of Pavlova in the VIP section (read details about it on page: Poseur and Danseur)