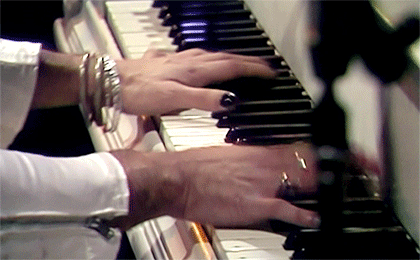 Fairy Mercury is a famous Freddie Mercury (of the 1970s) lookalike/incarnate.
"This day and age Freddie Mercury" claims his adoring fans
Featuring: Russian ballet danseur Rudolf Pavlova
Fairy's Adoring Fans, Are You Ready?!
Alright, my dears, the 'unique creative concept' behind the tour preview teaser. I know much of this was already explained on the private site/fan club, but I'll have to re-explain it for purposes of my public site or I'll be sounding like a right nutter - HA!! My personal photographer Greg Hastings and myself put the video together upon receiving news that my Flight of The Fairy 'mini tour' was given a green light. As I mentioned on the fan club, it starts out in Manchester.

Other than concert footage, you've already noticed the - walking. Then the close up of my legs in harlequin leotards - walking. Walking - that's the cryptic message. The lyrics to the magnificent 'Somebody To Love' (written by my beloved idol, of course...) 'find me Somebody To Love'. Walking - searching for 'Somebody To Love'.

This post will be a love story. My love for the stage - my aspirations to be my beloved idol 1970s decade Freddie Mercury - to prance follow in his ballet slippers footsteps. My love and appreciation for you, my precious fans.

To Be Continued. Journey with me, my dears.
'Bohemian' defined: one who wanders - a person (artist, musician, writer) living an unconventional life.
​
======================================
Hello dears. I have been so very busy with rehearsals for my sold out Manchester shows. Isn't that just grand?! I thank you all!! So much has happened in just a matter of days! I guess I'll start by saying this, my personal life is not 'an open book'. Just because I share some of it on my sites .... well, let me just put it this way - 'it's entertainment' .... I have spoken much about how I refuse to be plastic - fake. But sadly, as an entertainer (and the more famous you become) your privacy becomes invaded - exposed. You fight to protect it.

Some times you have to resort to facades when all is not well and your 'love life' isn't the .... (ahem) fairy .... tale you would have your adoring fans to believe. I don't know if any of you ever had this happen to you. That suddenly you fell out of love with someone once you met someone else. The person just seems like an unappealing immature jerk in comparison. The someone else 'sweeps you off your feet' and is the 'Prince Charming' you were really looking for. The ways they treat you, talk to / about you, etc. I'll just end that there. I'll just say this much, my darlings. Thank you forever and always for not only your fandom but your caring/concerns. I am all right. VERY happy. I live for my 'art' - that is the stage - my aspirations to be my beloved idol ('70s) Freddie Mercury and you, my precious fans. I watched a documentary on ... Nureyev and when he decided to break up with the man he was with he made a statement that you have to choose between a relationship or your art and he had chosen his art.

Now about my best friend/costume designer and the new bit he volunteered to do. I swear it if he tells what I think he is going to!!! I would ruin it for him by 'beating him to the punch' and tell it in my own way, but I'll let him have his fun. It always is embarrassing reading and/or hearing others talk about you and putting you into words. With my fame, I never have and don't think I ever will get used to that. Such as reading your comments all of you leave on the comments section about me.

I tarted myself up in my seductive satin. I was torn between black satin or white ... Eyeliner, glossed lips - the whole works when I paid the visit to Haze Theatre. Looking every inch the glam rock star - my beloved idol. Remember when I posted this in my .... cryptic .... message the other day, dears? Thank you, Jorge dear. Although you left out the intro. about future post on my involvement with Haze Theatre ...I am gong to do my own take on my visit there .... I'll end there. I'm sure my trailing dots will be mentioned by Johann as well. Manchester, are you ready?!
READY OR NOT - HERE I COME, DARLINGS!!!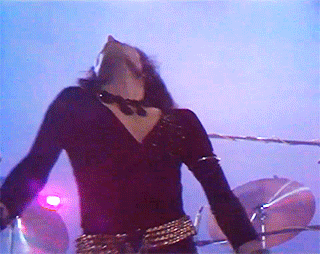 From Greg Hastings | viVid Photo Studio, personal photographer for Fairy Mercury:
Don't let your hearts sink with disappointment that I'm who replied and not your 'idol'. But who knows, the unpredictable regal splendour might just surprise you and post a reply. Yes it was gotten. I decided to post it for the other fans to read because it was not only funny but those of us who did read it .... really, really REALLY like the things you wrote, Keith. Such as the last part 'legend in the making'. Johann Wagner really liked the Cleopatra part because yeah, Fairy was making a grand entrance and you guys seriously need to hear the rest leading up to the dramatic .... meeting his new manager/agent.How far is Ipswich from Manchester? Not trying to make Killer Queen's other fans jealous, but .... email back. Maybe we can arrange things about the 3 of you getting to see one of the2 Manchester shows and possibly meet Fairy either Friday or Saturday. (We ignore spelling errors, btw. No one is perfect except for Fairy :-) LOL! Me teasing you. What is an 'effeminate quee'? In a hurry much?? Someone took the 'n' hostage)
Johann Wagner, costume designer for the ever so elegant Fairy Mercury:
Fairy's adoring fans, you guys really are thee best!!! Keith replied back and it was hilarious.My impression of Fairy - 'uhh.. excuse me - 'Greg Hastings is hawt!' - that's MY man, you get your own man!'Being serious now, too hilarious you 'going into hyperventilating mode' over Fairy's 'inseparable rapport personal photographer' having posted a reply on Killer Queen's public website. One thing Fairy adores about his fans is that you guys don't carry on like some fucked up fan bases. As if in some jealous competition to be know it alls - own it alls - 'ultimate fan' shit. You're always happy for each other getting to see Fairy perform or getting noticed by him and anxious to read other fans sharing their concert experiences, photos of having seen one of the exotic prancer's shows and what not. (the #amatuer photography front row hash tag was touching that Geoff Stafford created and the rest of you latched right onto it sharing your photos you took of Fairy).

I'm glad you guys are excited about the new 'cryptic page'. It's not surprising though, that all of you are carrying on over what Fairy posted today (in this post) about how he plans to make his own 'take' on his visit to Haze Theatre. I have been with him as long as Greg Hastings has and he had never been there - well once - he was in the lobby for a brief time to wait on me to go off and have lunch. Thank you for choosing him to be fans of. It means so much to him.
'Without fans the entertainer really has nothing; if his talents can't be adored. It is the excitement, the interest, the adoration of the audience that is the real ecstasy.'
Fairy Mercury, popular lookalike/impersonator of (1970s) Queen's Freddie Mercury
+++ Fairy Mercury +++ I am sooooooo hung over, my darlings!! What a wild, wild night!! 'You brought me fame and fortune and everything that goes with it - I THANK YOU ALL'(from Queen's 'We Are The Champions' written by my beloved idol FM) Awww isn't that sweet, my personal photographer has 'groupies' and Johann is jealous. The fan wrote in the email reply back 'Greg Hastings is hawt!' over Greg posting the email thing and a reply to it on my public site. Johann, darling, your 'impression' of me though .... really, dear?! .... Now Johann is jealous because Greg is his man. Break up of the century! No! I'm joking!!! They're so in love, my dears.

As long as you don't go afer this queen's potential man ... you will be fine. (picture me in fits of melodramatic theatrical laughter, my dears) I just had to tease about it.That poor fan and his spelling errors. I think I'll tease about it now. 'any (gay) man would be kocked off his feet' -- 'kocked' is that the new way to spell cock, darling? Mmmm.... I know one man I wish would put his 'kock' all over my feet and cum on them .... My precious fans, the 3 of them are 'so dead' because my personal photographer arranged for them to see my Manchester show tonight - front row seats. Who knows what might happen ...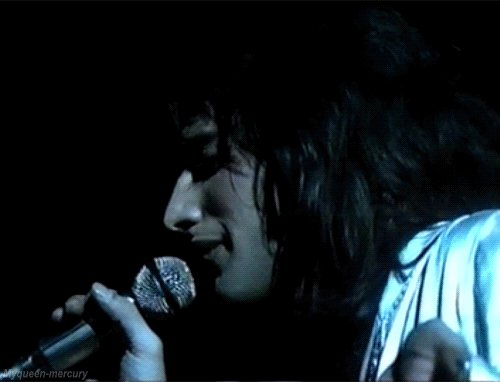 I just have to share this with you, my darlings, because I know you will be entertained by it. Mr. Francis James Boyd the man who I explained about in deleted 'Blank Page' - you know, my authorized buyer who has dealt a lot with Sotheby's, Christies and those famous auction houses. He texted me because he is flying to England. Anyways, this aristocratic snobbish 68 yr. old man told this queen off! Yes, the nerve of him! HA!! He apparently thought I was being a 'drunk silly girl with the camp humor of Liza and Freddie' in my reply I texted back to him. So he phoned instead of texting back to tell me his reply. I was so embarrassed!! Typical 'someone's old geezer'personality and I laughed so hard!!! He was like, 'if you wish to be a Persian queen to a Russian prince, you need to knock off that god awful unlady like swearing. Oh, I forgot - you're a glam ROCK (heavy emphasis on the word being said in the most snobbish tone ever) queen.' - Apparently he knows my new manager/agent ....

============================================

Greg Hastings | viVid Photo Studio: Here it is, Fairy. What I wrote on the homepage. So you being told off by Mr. Boyd over 'he's so fucking charming' you said about your mgr./agent Nikolai Pavlova in that text exchange. What I wrote on the homepage:I'm going to post a book scan to what you too campy wrote about Mr. Boyd in the 'Love Of My Life' post, Fairy. Because it is way way too freaking much YOU being IDENTICAL to your idol - and I'm sure your adoring fans will blow up the comments section over it.
Hello dears, I have decided to pull myself away from my private site/fan club and quit pouting and holding grudges against my public site. It is nearly 4pm here in London. I have a few more hours before tonight's show. Last night's show was beyond words!! My precious London audience, I was the one who ended up fucked rocked by you and your roars. The crowd does not growl, it roars! And what a wild frenzy! Photos coming soon...
Speaking of photos .... let me go back for Leeds because that really was upsetting all that ended up ruined all due to that horrible issue with my public website. It took my web designer and personal photographer a total of 15 hours to complete the remake of the site!! This was so me over what happened.
I mean, my web designer had it ready to 'publish' all but the links and I told him it wanted it up straight away. Never mind the links because it had been down for an entire bloody week!! So he went to publish it and was unable to access anything! He phoned me and told me and I just completely lost it. With my horrible suicidal ideation problem I suffer - I felt the only solution was to just end my life. Enough of that. It's been resolved so on we go. Now about Leeds. Where things were left off on my public site. My personal photographer arranging for those 3 fans to attend one of my Leeds show. They were brought backstage to meet me. They were so nervous. Visibly trembling and could barely talk. Awww I always do find that - I don't know ... I'll just leave it as a trailing thought, darlings.
This was how that played out. Someone from Haze Theatre contacted them to arrange it all. Anyways, when Greg approached them backstage they wouldn't even talk to him. Remember how he was so 'hawt'? I think they felt embarrassed because Johann was jealous and made it a point to mention Greg was his man on my public website (this post to be exact). The one named Leigh did manage to tell him how much they love his photography of me. Remember this from that distant memory Blogger? When Greg used 'Mercury filter' on this photo? I thought I'd put it on my public site since it's not on here or my private site/fan club.
Now for my take on my first ever visit to Haze Theatre.... Long awaited for by all of you, my precious fans.
Greg Hastings | viVid Photo Studio: Me being a right cheeky sod. Oh no! Fairy has to go something came up!!! Pictures fans booing and walking off. Seriously, I want to interrupt to say that I will be posting photos from BOTH the exotic prancer's Leeds shows and the recent London shows some time this weekend. I will be also working on the videos that were pulled off the public site. It's no lie what Killer Queen is telling you guys. It literally took a total of 15 freaking hours for his web designer and myself to complete the 'remake' as he's calling it, of his public site. I am so damn glad it's back. Most of all, so happy over the comments you guys have been leaving about it - how much you enjoy it.
+++ Fairy Mercury +++ You're funny when you want to be, Greg .... First off, my darlings, isn't Johann (my costume designer and best friend) quite the story teller? HA!! He reminds me of one of those romance novelists the things he'll post on his 'little corner' as I call it, he was given on my public site. His 'candid' takes of me at your request, my dear loyal subjects (makes elegant sweeping bow). Anyways, there are contracts and all that boring legal nonsense that comes with having certain 'entourage' - such as management. Managers, publicists, agents - whatever you wish to call them. Give me a moment to do something, dears, then I will continue.
I received a phone call from someone at Haze Theatre informing me everything was complete about me ridding of that former manager and now being under new management of Haze Theatre and if I would like to arrange to meet my new mgr./agent. As you know, my darlings, Johann (my costume designer) works for Haze Theatre as was explained by him in the Mirror Image post/page.
We (myself, my costume designer and personal photographer) entered Haze Theatre. We were greeted by 2 people who took myself and Greg (Johann didn't need to because he works there and is familiar) on a 'guided tour' of the main part of this rather lovely large building. Down a 'main hall' there were these 2 photos (above). As Johann described them 'larger than life' because they were very big. 36Hx24W approx. Of course ... they caught my attention. The rippling muscles and yes ... the nude man ...
I adore black and white photography and I wanted them (more like wanted the man in them ...). When the one, this 'Dame Eleanor' told me that was my new mgr,/agent, I was thinking ... well ... you really don't want to know what I was thinking, my darlings!! I expected something else. Some stuffy old geezer or something undesirable. Then ... I mean, imagine it for a moment! Seeing someone nude and then having to face them!! That's how things became like for me once we got to .... his .... office. The way I was greeted ... took my breath away ... ('You Take My Breath Away' ... me performing the song is one of the vids. my personal photographer will be redoing). The back of my hand kissed then me being held in those arms and against that body and having 'will you do the Fandango?' (from 'Bohemian Rhapsody') asked of me. I nearly fucking fainted!
​
No I am not being 'right cheeky sod' Greg Hastings in posting this, my precious fans, but I do have to go now. I will finish later. After my show. London, ARE YOU READY FOR ME?! I AM SO READY TO FUCK ROCK YOU!!!
Timestamp: 11:45pm, London, England
My precious fans who attended my London show tonight, you put 'a night to remember' under the table and gave that old adage a new meaning and breathed new life into it!! I LOVE YOU ALL!! My 20th show of my Flight Of The Fairy shows which began the last weekend of June. I am going to start out by having my personal photographer Mr. Greg Hastings upload the video he re-did of my live performance of 'You Take My Breath Away'. This was performed the second night of my Flight Of The Fairy show which started out in Brighton. Then I will continue. I hope you enjoy the video and my performance, my darlings.
'You Take My Breath Away' live - intimate and flawlessly elegant!
2nd night of sold out Flight Of The Fairy show
​
HA!! I've been sitting here enjoying a lovely glass of champagne waiting for him to let me know if he uploaded it yet or not and he's STILL at being a cheeky sod. I found out he had by refreshing the page. Rolls eye lined eyes. Anyways, dears, I have loads to share with you tonight. Awww you'll be very touched to know that I skipped any after party celebrations just to entertain those of you who weren't and those who were at my London show. Because that is how dedicated and appreciative I am of your fandom, my precious fans. Here is a photo of Johann (my costume designer) along with a photo of myself - both from Leeds.
Where did I leave off? ... Oh yes, my visit to Haze Theatre to meet my new agent/mgr. ... I suppose it's like what Johann posted. I ended up having to leave. I remember afterwards asking Johann why the bloody hell did he not tell me anything about ... him! He just laughed saying he wanted me to be surprised. Well, you read his 'addition' to the post/page. About my agent/mgr. showing up to the 1st night Leeds show. Which surprised me. I never got to tell about that either. I had planned to - excited over having learned my web designer managed to access the public site's editor and was to work on re-doing the entire site. Then more ... melodrama. So I will tell about that now.
I finished my show and glided off backstage. There ... he ... was with TWO dozen fairy roses and a bottle of Cristal champagne for me. This is what 'the Russian prince' - yes, my dears, that is what he is known as by those people (at Haze Theatre). To pause there a moment before I go on with what I was about to write. It is touching something Rudolf Nureyev once said about him portraying princes in ballet and many probably laughed because he was born a peasant. Anyways .... I was gifted the roses and this is what ... he ... said to me, 'even sweat becomes you.' (Johann left that out of his romance novelist write up. Maybe he didn't hear when it was said ... followed by what Johann did write) 'if only your adoring fans could you see you up close - your extreme likeness to Freddie Mercury and not just far off gracing a stage, kitten.' I couldn't even react!! I just shoved the roses at my costume designer and glided off and just blurted out what I NEEDED to know - if ... he ... was single or not. Me at the Leeds show the following night - which he didn't attend. Only the first night ....
My darlings, I promised on the private site/fan club I'd make it all up to you once my public website was back up and running. I'm making good on my promise. I'm seeing all of you carrying on about 'overload of video, photos, and even content of our exotic Persian queen' Awww ... Next up, the hotel room I was staying in Leeds.
I woke with a horrible hang over from the after party. It was around 1:30pm. I ordered a lovely cup of tea - that was all I could manage. While I sat drinking it, I sorted through emails, texts. People I know and associates praising me on my performance, etc. More offers to play venues. That sort of thing. Then I came across an email from that 'Dame Eleanor'. Subject line read: 'You Can Have Them And More...' - I was like ??? - almost leery to click and read. I saw it had attachments. I eventually brought myself to. I was told I could have the photos hanging in Haze Theatre that I was 'so aroused by' (exactly how it was put). Then it said, 'he's read what Johann wrote about you meeting him. Please don't call him Nik he doesn't like it. He was so very taken by you the day you finally met, exotic Persian queen.' No mention of the attachments. These are what they were.
​My legs are so 'effeminate queen' slender in comparison, my darlings!!
​I'm just having to, dears. I guess if you not only look like Nureyev but spend years emulating him; you too can have legs like those and the rippling muscles body to match ... Mmm ... what I wouldn't give to have legs like that entwine with my slender legs and make me feel .... Oh yes! Where was I?! When I phoned the other day about the public site issue (as an excuse to talk to ... him ...) and was told ... wait, let me screencap it from Wix. My web designer still hasn't deleted that account for whatever reason.
That was the last I've spoken with ... him .... I was told he attended both my London shows (last night and tonight). He didn't come backstage. Pouts. I wonder why .... I'm not wondering if it's because I upset him behaving like a melodramatic queen hanging up on him. (Johann, find out why) Yes, I did see what he posted on the homepage of my public site, my darlings. It is now after 1 am. Thank you so very much for your fandom. I love your comments you leave in the comments section on the fan club/private site. I truly love you all! 'You brought me fame and fortune and everything that goes with it, I thank you all' (From 'We Are The Champions') One more photo. I saved it for last because it is from tonight's show. Sweet dreams. xx Fairy
Johann Wagner, costume designer for the ever so elegant Fairy Mercury: I know why. What he said to you when you phoned him. Asking you if people find it hard to talk to you because how eerily much you resemble Freddie Mercury and having 'an eroticism about you'. I think you make him shy... Your fans just adore and worship you to no end, Fairy. They just can't get enough. I'm sure you're reading the comments they've been leaving over it all. From the video, the photos and what you wrote/shared with them. They are so in love with the idea of you (the Persian glam rock queen) and the Russian prince charming.
Fairy, I just can't!! First off, the comments some of your adoring fans are leaving really are too much. Very funny!!! I just now got a series of texts. Too obvious what you wrote has been read. They are from his personal assistant .... Again, I don't care if it's read. This is what they say - 'She never replied to the email' 'So she entertains her adoring fans with a reply' - 'Why is it she only talks of his legs and not the size of his 'package'? - 'Tell her he is very captivated by her' - 'You know, Johann, it's all the talk throughout the theatre!' 'The Russian prince has fallen hard for the exotic prancer' Me waiting for Fairy's reply ..... and no I haven't replied back to any of it.