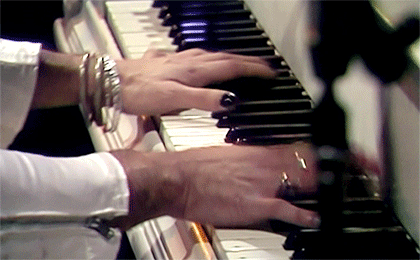 Fairy Mercury is a famous Freddie Mercury (of the 1970s) lookalike/incarnate.
"This day and age Freddie Mercury" claims his adoring fans
Featuring: Russian ballet danseur Rudolf Pavlova
Hello dears, after reading what my PR man/web designer Jorge Schumann posted, I thought why not post a little something on the long drive back to London? I just got off the phone with my personal photographer and he will be trying to get me something. Photos, video or something from my Manchester show to add to this. He's no fucking amateur who uses cellphones to photograph or video tape. Anyways, it is after midnight and I am in the chauffeur driven limo of the delectably handsome 'Russian prince' Pavlova. I am quietly making phone calls and typing this because he has fallen asleep. Speaking of falling asleep, last night was the first night him and I slept together in bed. I can hardly wait to tell you about it, dears!! I was going to post on the fan club about it last night but as I posted, I was so exhausted. Manchester, you fucked rocked me so hard!!!
Anyways, my darlings, I finished reading 'the book'. I guess my beloved idol had a lifelong 'crush' on Rudolf Nureyev and wanted to his be his Margot Fonteyn. It's funny how I asked Pavlova about Margot Fonteyn. He doesn't like her. The version of the ballet Giselle he favors is when Nureyev danced it with Lynn Seymour in 1979. Then there was Merle Park he danced with in The Nutcracker. This was Pavlova's exact words to me, 'That Fonteyn bitch just wanted to stay relevant. Nureyev was making headlines with defecting from Russia and that aging old bitch asked to dance with him in Giselle just to stay relevant.' I laughed so hard and I agree. I also agreed with this as well he told me. That he thinks it's ridiculous how all the homophobics tried to create some 'love story' between Nureyev and Margot Fonteyn (who was married) because you know how homophobics are - they make believe just to pacify a hatred; that is homophobia.
In the meanwhile, enjoy the revisited section. I miss ultimate fan Jason Long. He was so fun and funny. Caring, compassionate and the epitome of loyal, devoted supportive fan. It's disturbing for someone to take their own life. I will hopefully be back on with photos, etc. and post more soon. I just realized that soon it will mark an entire year FairyMercury.com has existed. Isn't that just grand, my darlings?! My website that is. The domain name (purchased by ultimate fan Jason Long) has existed since Oct. 2020 (when I had that gaudy Blogger).
I'll be back soon, my precious fans 💗 Fairy
**Note from Jorge Schumann (PR to FM) - in explaining the 'Revisited' sections on several pages on Fairy's site.They were old pages, before she met Russian ballet danseur Rudolf Pavlova, that she wanted saved but redone and edited. They were of a time when her career was just starting and she was 'testing the waters' going on a 'mini tour' of cities in and around the London. What she named 'Flight of the Fairy'. Her fame soared upon meeting her Nureyev (Pavlova). She embarked on the highly successful 'Flight of the Fairy ... Revisited' tour, in which she toured 22 tour dates in major cities throughout England.
​
::: REVISITED :::
​
Fairy has made history!!!
Before I continue with that, I want to say that I am glad for his private members/fans only account. Where serious fans, and not fucking curiosity seekers, have a real interest in him, the entertainer - the music - his talents as Freddie Mercury incarnate. 'This day and age Freddie Mercury'. I truly feel for 'stalkers' who aren't impressed by that and aren't 'here' for what this is all about - FAIRY MERCURY. Fools losing sight and their fucking interest in wtf ever. So damn hurtful and cruel. Talking about the recent interview he did with the DJ Ron A. the other night....
Fairy will be closing down Pride Month with his two comeback shows which are completely sold out. The count for his fans/members only private site (where all the real excitement and action is...) has gone from 812,124 to an amazing 820,068 - close to 8,000 newly added to his fanbase since this past weekend. I don't give a fuck if I catch fire saying this. I agree 'cunts are limp dick moments'. This is the fucking age of the 'effeminate queen'. I seriously despise straight people (cunts and pricks BOTH) as has been stated several times throughout Fairy's accounts. Haters of gay men just don't belong. People just fucking NEED to not only learn tolerance but to give new things a chance and what I mean by that is FAIRY MERCURY - the new superstar who continues to make history and his fucking rivals are so damn boring and pale in comparison. Considering this is 'gay pride month' - I am glad people have the right to choose to like and even hate .... the right not to do things they don't want, etc. People can live their lives as they wish. (posted by former mgr./agent)
The interview was very revealing. He deliberately went into it in typical Fairy Mercury being incarnate of his beloved idol Freddie Mercury -
'Freddie was fully focused, never allowing anything or anyone to get in the way of his vision for the future. He was truly a free spirit. There are not many of these in the world. To achieve this, you have to be, like Freddie, fearless - unafraid of upsetting anyone's apple cart.'
The ever so elegant exotic prancer was very pleased with all of your reactions towards the interview. Freddie Mercury's campiness to the overly sexual. Raw, unfiltered, candid and VERY revealing. I find myself wanting to repeat something that's been said by not only several of his entourage, but by so many of you, his adoring fans, in the private account comments section.

I really do feel sorry for anyone who isn't a fan of Fairy (and his idol FM). Who doesn't have a true serious interest in his talents as his idol. It is what he lives for. As he said in the interview - he lives for his aspirations to be Freddie Mercury. He lives for the stage - performing live - emulating his idol who he longs to be. He lives for his fans - their appreciation for his talents and their adoration. He loves the adoration of men - to be lavished by men and he adores men. The effeminate queen - just like his idol... Another thing, it saddens me as it does him that idiots who aren't fans of his idol don't get Fairy because the fuckers aren't fans - just clownish nosy curiosity seekers all because of some fucked up internet issue .... Like he said in the interview - 'it's hurtful'. So, thank you guys for being fans of his idol and in turn getting Fairy and not 'losing the plot'. I think I covered it. The star - the ever so elegant queen Fairy Mercury will be on soon. He is so nervous about this weekend which is only days away. We are so fucking excited!
+++ Fairy Mercury +++ Hello dears, we decided to give this public catastrophe another go. My website designer did some 'tweaking' in hopes that issue has been resolved. I still prefer my private site. It never crashes for one thing and the other - it's where all the activity is. Where all of you are, my darlings! Along with photos and video I wouldn't dare put on here because the private site is a world of it's own. Myself, my entourage and even you, my precious fans, bother no one .... I do my own thing on both accounts - my entourage help promote me.

I'd like to have my own say on something you posted, my dear. People have the right not to be 'into' certain people and things. Or dislike someone, like someone etc. That's what makes us all differ. It's not a crime or the end of the world just because of whatever. I love my large gay male fanbase. I love how you're so agreeable and most of all, that you are fans of my idol so you get me and aren't lost on so much of what I'm about. That you're very into (70s) Freddie Mercury/Queen, that is my beloved idol of that time and, of course, their music.
I am overwhelmed by the reactions to the interview I did the other night and that all of you, my precious fans, are still discussing it. I put to rest things that have become a distant memory of the past. What a relief!! And as I mentioned on my private site, all of you are precious how very curious you are (typical fan behavior and to be expected), so I 'cryptically' tried to be a bit revealing to ... quench .... your curious ... desires .... I am glad all of you were so amused over the camp of me mentioning the zipper on the satin catsuit. Mmmmm.... I told him if it went down any further he would be seeing my satin knickers. Like what did he expect? I was naked under it? HA!! I seriously can't wait for this weekend. I have loads of surprises ....Love and kisses to you all, darlings. Fairy Mercury
Oh! I nearly forgot to mention this. I know I briefly did on the private site last night. The lyrics to 'You Take My Breath Away' which my beloved idol wrote for / about his man/lover he had in the 1970s. This post will soon have a performance of me doing that oh so beautiful song. It has got to be one of my fave. ballads he wrote. I love his breathless ... vocals on it. It's sung in a breathless erotic way. Of course, I (effortlessly) emulate/capture that. Also, of course, a performance of 'Flick Of The Wrist'. Anyways, as I started to say .... the melodramatic line - 'I would surely die, if you dismiss me from your love'. I also feel it for you, my precious fans. I would die if you lost interest in being fans of me (pouts).
What I did to deserve all this? To be so blessed to be so much like my elegantly stunning legendary queen - idol Freddie Mercury, to have the devoted loyal so invested and supportive fans I have and to have him - everything I've been searching for to complete me - following in my idol's satin ballet footsteps. I know it's lame - overrated to say - the old old 'feel like I'm dreaming' bit - but I do! Surreal. 'Floating around in ecstasy' (line from Queen's 'Don't Stop Me Now'). Like this orgasmic moment of ecstasy that you just don't want to ever come down from ... afraid once you do - it will be all gone what ... put you there ...
Effeminate queen closes down Pride Month while making history. I can't be any more happier for Fairy's ever growing success. You guys will want to read what I'll be posting.
Timestamp: 8:25 PM - London, England - 2 July
Hello dears. This poor neglected post is finally getting posted to. Sadly, this post was created 23 June and here it is 2 July. This weekend I will be premiering the performance of 'Flick Of The Wrist', considering I have no shows booked for the weekend. Awww, I know. But that's my choice and my doing.
You see, I had plans, my dears ....Anyways, I got a bit bored today so I put together these two candids to share with you. I hope you enjoy them. I got around to scanning this from my collection which I had intended to add to this particular post.
.... and speaking of fans, below was posted by 'ultimate fan' Jason Long:
When I was so graciously honored to have my way paid to go to England for the past week and actually meet Fairy Mercury. I couldn't even begin to put into words what it was like. Meeting him, getting to spend time with him and attending 2 of his shows. I refuse to let Fairy be content with only being about his private site / fan club. Even if that is where 'all the excitement is' and that his paid fan club that was launched a day before his 2 comeback shows has been very successful - showing the serious interest in him. Because it will never be fair that he has no public promotion/website to attract more fans. When I left England, I gained not only more of a loyal devoted fandom of the stunningly elegant famous queen Fairy Mercury who is so very exquisite and unique as his idol was, but I gained an ever lasting friendship. I will forever cherish the moments. Some of it I tried to outline in that other post I asked to make in the 'Fairy Soars' post.
(section omitted per fan request) Homophobia is repulsively disgusting anyone who is a hater of gay men. To me, this day and age you would be stupid to be like that because it's become more and more 'acceptable' compared to the fucked up past of 'whites only' and gay hate times. Can't believe any of that actually existed. This world makes me sick! I can't stand immature assholes and I can't stand jealous negative hate obsessed people.
So I just hope now that I wrote all this and Fairy and his people read it that he will reconsider (once again) off and on posting to the public account. Even just to 'keep his name out there' because if he were to be content with only the private site / fan club - his spotlight would be dimmed and he literally and sadly would become this (below screenshot) and I know you, his adoring fans, don't want that! I sure as hell don't! Below was posted on an old website Fairy Mercury used to have by a classic rock radio DJ in London who is now dead. He died in a car crash last year. The 'DJ buddy' being mentioned is Ron A.
You need publicity of a public site to show off your talents to the world. Gain more exposure. Fans and even venues with an interest in booking you and all else that comes with stardom 😀 Your forever loyal devoted ultimate fan, Jason. I miss you and England. Take care.
+++ Fairy Mercury +++ Me .....
Fairy performing 'Flick Of The Wrist' live with live footage
'... I'll have you seeing double
Mesmerize you when he's tongue-tied
Simply with those eyes ...
Don't look back ...
Flick Of The Wrist and you're dead, baby
Blow him a kiss and you're mad'
(from Queen's 'Flick Of The Wrist' written by Freddie Mercury, of course)
Continuation of the present ...
The present - my 2 sold out Manchester shows. It is a 1/2 hour after my Zzz time, my darlings. So I am just going to post these 3 gifs I made from video footage my personal photographer sent me and one I did, which is the first - when you sneak filming your 'Russian prince' being forced to rest backstage among squalor conditions with his personal asst. in the background. The other two - him warming up for his ballet moment and me in my pleated winged frock. #Fairy...talecouple
I hope you enjoy them, dears. I will be on tomorrow with Rudy.
Sweet dreams and endless 'cyber' kisses from my glossed lips - xx Fairy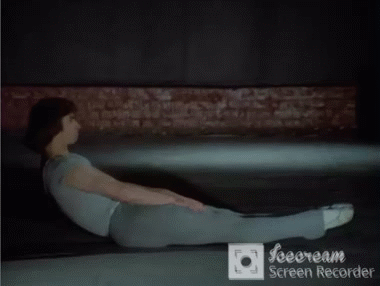 Thank you, Manchester fans, for a wonderfully amazing night! Your fandom and support means everything to me! 💗 💋 Fairy
When your man is looking windswept af
Hello once again, dears. I'm am so glad to see you've been enjoying the 'silly girl' campiness I shared with you last night. I was so fucking drunk!!! Anyways, I can hardly wait for you to see what I'll be sharing with you today. More photos - candid and from my Manchester show (2nd night). We've already did the 1st night on the fan club. Again, my darlings, info. on how to join my fan club is handed out (playbills) at the door during my shows. So if you want to see exclusive videos and photos and you truly are that much of a fan, please join my fan club.
It's well worth the price.
Now, my precious fans, as I shared on the fan club yesterday, I made good on what I posted about. That I was going to attack the delectably (highly pleasing) handsome Pavlova and get my naughtily fashionable cock ring bracelet back from him. Mmmm he arrived at my hotel room looking just that - delectable. As I quickly found out from the one 'write up' he did (the first, actually. He's only done 3), he refuses to let me kneel. So I have to be creative how I give his well endowed enormous fucking cock a blow job. I made sure I was dressed very ... arousingly ... erotic. He did his princely kiss on the back of my black nails left and then I saw his eyes shyly glance at my drenched in gloss lips, then my exposed ... tits ... I expected his usual, 'there you are and there they are' but he was unusually silent. He went over to the mini bar in the hotel suite, his Russian accent saying, 'you smell exotic, as always, femmka.' shrugging off his leather. (how he arrived looking)
I went over to him and asked him if something was wrong. He told me he was just tired from the drive there. I'll quote his exact words, dears, because I just fucking love his broken English Russian accent (just like Nureyev had...) 'I'm tired from drive here. Ronnie old boy was getting on my nerves, so I put up privacy window in limo. I tried to sleep but my thoughts are forever consumed by you, kitten. I've had too much brandy. I will be of no use to you, unless you want to be naughty tart and take advantage of the intoxicated state your prince has arrived to you in.' OH YES!!! OH YES I FUCKING DO!!! And I did just that, my darlings!!!
​
So I went over to the bed with him and I did just that, like the erotic feline, I attacked him. Caressing my glossed lips all over his lips, I purred on his lips, 'talk to me in Russian as I suck your enormous cock, Rudy. I want you to pull my hair as you do because I am so fucking aroused by it and you will get the most erotic pleasurable fucking blow job from me if you do.' and slowly slithered down his masculine delectable body to his well in abundance (HA!) princely jewels. I took my naughtily fashionable bracelet - the £10,000 custom cock ring off him and slipped it on my ... left ... wrist. No lie, my darlings! His cock is that fucking enormous! I swear it's at least 8-10 inches limp and 12 inches erect! It swells so fucking thick and I can barely handle it.
This was so hilarious! He was so fucking drunk on his cherry brandy and it was so arousing!!! As I caressed my glossed lips on his cock getting ready to take it in my mouth... I could hear him say, 'cats in Russia say myaow and in England, meow. Because they hear different.' I buried my face in his balls laughing so hard! I could hear him quietly laugh then reach down petting my long midnight black hair up onto his abs saying, 'have I ruined the moment, femmka? Let me hear your exotic sibilant Persian purr tell me - what? Tell me ... ' then falls silent words trailing.
I quietly purr giving his balls several erotic licks, 'how much I am hopelessly helplessly in love with you, Rudy.' I then heard him quietly mutter something in Russian and I purred, 'English, darling. In English.' I sighed on his enormous fucking cock closing my tarted up with the pale blue eye shadow he so lusts, eye lined eyes as I hear him whisper (whispering is so erotic to me when a man does it - 'any sound that you make, is a whisper in my ear' - from Queen's 'You Take My Breath Away') 'Forgive me if I pass out, kitten. Please don't be upset.'
I'll continue with this soon, my precious fans. I hope you enjoy the photos what little was developed and given to me from my Manchester show (2nd night) before my personal photographer became all drama. So this queen has to fend for myself!! (picture me in fits of melodramatic theatrical laughter, dears). Johann might have to take over as not only my costume designer and 'acting as' personal asst. but also my photographer if this keeps up. HA!!! I seriously can't wait until you see the 'matching' photo thing I myself had to create because now I'm a 'one lady man show, my darlings!' (being said in very melodramatic way)
Johann Wagner, costume designer for the ever so elegant Fairy Mercury: Fairy, I am laughing so hard right now. Just think, I'm going to be getting married to that wanker at the end of April. LOL!! He's sitting here laughing over we didn't watermark the one photo you posted (above what I'm posting - next to your prince in his leather). So we better re-do it before it's stolen ... Now your adoring fans are offering photos for you to use they took during your Manchester show. How kind. I can't wait until you present them with the 'matching' thing you made.
From Ron Craster (Haze Theatre stage director and personal asst. to Pavlova) - Mr. Russell Riggins, the photo you granted permission for use is absolutely stunning. Killer Queen, Pavlova is reading .... me doing what you and Johann would do (not caring if it's read and I hope I don't get a lecture from him). I heard him say (in Russian) like a man saying his thoughts aloud, while his cook was serving him .... brandy (I can't believe it is already 9pm, btw!), 'the way that necklace lays so very enticingly down her tits - drawing attention to them.' His cook obviously trying to keep a stoic composure with a suppressed embarrassed expression saying, 'would you care for anything else?' Always the romantic prince, this his how he replied. Heavy sigh then said in Russian, 'something you can't give me and that's my exotic sinfully divine fiancée.'
~~~ Fairy Mercury ~~~ Watch what I'm going to do .... (tell me how he reacts to it, Ron) Greg, where would we put the watermark on that photo? Unless we were to put it across my tits ....
Pavlova, Haze Theatre/pro ballet danseur - Do not play your silly girl games, kitten. Ronnie old boy will not be telling you how I react to it. Do go on, I'd like to hear the rest of your rather erotic tale of us in the hotel room. Your - as you say - 'take'. I'll let you get away with the sordid gossip, femmka, because you are such the unruly creature. So it is expected from you. I learn much from it. Your prima - unruly - Bohemian way of life.
~~~ Fairy Mercury ~~~ I am so fucking in love with you, Rudy!!! I wish you didnt make me so fucking shy of you... Did you see the gifs I made, darling? My precious fans thought it was funny me sneaking video taping my prince being forced to rest in squalor. What a disgrace!!
Pavlova, Haze Theatre/pro ballet danseur - Yes, that was funny. Oh the fun we had those 2 nights, kitten. Remember us joking, 'not fit for prince or his queen'? Oh, but femmka, I've danced in the grandest theatres where the dressing room was a mere closet size space. They aren't meant to 'live in'. Now please I must know the rest of what you were entertaining your adoring fans with.... Were you left upset? I will make it up to you if you were, divine lush creature. Oh yes, her adoring fans, your 'glam rock queen' becomes so very melodramatic with quite the over active imagination with her silly girl 'squalor'. Screaming over rats which aren't there. The backstage at this venue suddenly became rat infested. You should watch ballet of The Nutcracker more often, femmka. The part of the King Rat and his mice army.
Johann Wagner, costume designer for the ever so elegant Fairy Mercury: она сказала мне, что не может заставить себя ответить тебе. Ты делаешь ее очень застенчивой и слабой. She told me she couldn't bring herself to answer you. You make her very shy and faint. You saw how she fainted the first time you kissed her then she nearly fainted in Hyde Park when you presented her with the engagement ring. You just have that effect like Nureyev had. She phoned me just now carrying on over you coming on here and what you've been posting to her. Now she can't bring herself to finish. I know you want to hear it from her, so I won't intervene, Pavlova. I helped her make this earlier today. Do you like it?
Pavlova, Haze Theatre/pro ballet danseur: It's perfect. I know she - how you say? - cherished the panache conversation we had on her public site for her adoring fans. You are right, I want to hear only from her. Not what she's told you. You can answer me one thing. Was she left upset?
Johann Wagner, costume designer for the ever so elegant Fairy Mercury: You are her Nureyev and she is '70s decade Freddie Mercury. You complete her. I can't even begin to tell you how in love with you she is. As I kept telling you and I still find myself saying it, you're doing everything right. She has become obsessed with that book on her idol she aspires to be FM and his intimate relationship written so sexually explicitly about in it with your idol RN. As you know, you passed out ... no, she wasn't left upset. Give her time, she'll come around and post the rest.
~~~ Fairy Mercury ~~~ Ahem .... so anyways, my darlings, I love the Nutcracker. The part of the King Rat and his mice fighting off the toy soldiers and the Nutcracker turns into the handsome prince - danced by none other than the lord of dance Nureyev. It's so charming and romantic. Rudy darling, is that all you have to say about the 'matching' thing? Mmmm I loved that panache conversation when we were having it. What page was it on?
Do you remember, Johann?
Johann Wagner, costume designer for the ever so elegant Fairy Mercury: Actually, it was twice. I was only able to find the lengthy one. The first was him teasing you about how effeminate the 'take' on male ballet leotard look your idol wore because it's not even how the male ballet leotard is fashioned. I made a screenshot of the conversation Pavlova is referring to. Very recent, from The Flight Of The Fairy ... Revisited page.
Fairy, please don't leave him waiting to know the rest ....
Pavlova, Haze Theatre/pro ballet danseur: Costume designer, as with the exotic Fairy who emulates the seductively provocative satin looks of her idol's '70s fashion, Nureyev wore a lot of leather with his tailored suits.
So I wear much the same - upscale elite fashion. Femmka, talk to me or I go off to bed a disappointed man.
~~~ Fairy Mercury ~~~ I don't know if I should publicly write it for my precious fans and 'important people' to read. I might embarrass you and I know you won't want that, dear. If you're sure you want to me finish and not just phone you and tell you (I don't think I could), then I will. My darlings, awww you're just so precious with your photos you took from my Manchester shows. Haze Theatre won't allow photos/videos. My personal photographer was the only one who was granted permission. I'd like to use some of them in the next revised page we do. Brighton, are you ready to be rocked by me?! Tomorrow tickets go on sale. Never take unflattering photos. HA!! Like these two photos below.
Let me tell you the silliness behind them. Text msg. exchange between myself and my delectably handsome prince as follows:
Me: Omg! I am so knackered! I was rocked & fucked so hard tonight. Me looking tired af and worse for wear.

Him: I had to ask Ron meaning of 'knackered' and what is 'af'? No makeup. You never take bad photos. Always exotic and lovely. Is that 'selfie'? I thought you didn't take those god awful unclassy things, kitten. Me taken by Ronnie old boy looking the same and in your fave black and white.

Me: Mmmm, I love it!! We're 'matching'!! HA!!! You're handsome even tired looking like that! Selfie?! Are you kidding me, Rudy darling?! No!! Absolutely not! Johann took it joking around. I was like, 'oh god! Enough with the photos already!'

Him: We sleep, cuddled in each others arms on way to my Cambridge home. No talk. No sex. No drinks. Me: I want to fall asleep with your enormous cock inside me. But alright, I'll settle for cuddle.
The rest of the hotel room .... I'm taking it you want me to go on, Rudy darling, I've waited long enough for you to reply. Are you still on?? When you said 'Forgive me if I pass out, kitten. Please don't be upset.' I thought you had passed out. So I didn't bother sucking your cock. I sleep nude most of the time, dear. If it's really cold, I'll sleep in my satin knickers under one of my kimonos. I undressed completely nude (all but my layered necklace....) and cuddled to your side. You moved off your back onto your side facing me and laid your head onto mine and I heard you say, 'when you are nude, tuck it. I don't want to see that. You are the lady -femmka - the queen and I am the man - your man. When I am in front, it goes back between legs. When I am behind, it's pulled front.' All the while caressing one of my ... tits .... I then heard you sigh and knew you passed out. DON'T REPLY! I just really don't want to discuss it because it embarrassed me ...
_______________________________________
​
Hello dears. It is 4:30pm here in London. I just arrived at my London home from being at Pavlova's Cambridge home the past 2 hours (shortly after this queen who sleeps until noon woke.). I had almost forgotten today is Tuesday tea with that wildly hysterical old couple. I will get to that in a moment. I wasn't on my public site or my fan club yesterday for two reasons. I had a horrible headache and no matter what I did, I couldn't get no relief. Much needed sleep is what I really needed after being rocked so hard by you, my precious fans in Manchester. 2nd reason being something I was once told at the start of my career that I have carried with me throughout the past several years. Never wear yourself out - as in giving too much of yourself. Leave your fans longing for more and can't get enough. Because I believe to have too much of a constant presence causes not only 'burn out' but it becomes pathetically needy and attention seeking. I had told Pavlova all this and he marveled at it thinking it's a brilliant PR move.
I want to thank you, my greedy little honies in Brighton. You just couldn't wait to get tickets, could you? HA!! Tomorrow I head to Brighton to start rehearsals. It's a little over a 1/2 hour, approx. 45 mins. south of London. All of you, my precious fans, I am glad you were so amused by the things posted Sunday on this page. Such as how Pavlova and I were even 'matching' being tired. Now if that isn't campy, I don't know what is, dears! I will be on around my Zzz time to post more and me 'crashing' Tuesday tea. To the one fan who made the handsome af gif of Pavlova dancing his part during my Bohemian Rhapsody performance at my Sat. night Manchester show. Please grant us permission to use it. I would like to include it in what I'll be posting tonight.
Love 💗and 💋 kisses to you all darlings. Fairy
Pavlova, Haze Theatre/pro ballet danseur: You silly silly girl! I still don't know if I should spank your unruly prima little ass or laugh myself to tears over what you did during my tea with those two. As for bouquet of roses at ballet curtain call. The customary was the ballerina is gifted the bouquet and she is to take a single rose from bouquet and gift it to the danseur.
~~~ Fairy Mercury ~~~ Mmm, my charming Russian prince, you really are hilariously sly! You should have seen what he did, my darlings, after I 'crashed' the Tues. tea. He does that charmingly handsome af mouthing, 'play along' to me after he got over his being startled by my unexpected appearance. Remember how I am to no longer be in the wildly hysterical old couple's company or presence anymore? Anyways, he mouths, 'play along' and goes over to me taking hold my arm calling for his personal asst. and says in this fake stern tone, 'see to it she is dressed appropriately and gets home safely' and winks at me, takes my black nails left hand, kisses the back of it then kisses my ... tits ... (over the latter...) I heard the old bird gasp, 'Thomas! Did he do what I thought he did?! It's inappropriate! She has corrupted him!' The old geezer cracks me up, dears! He's so ... nonchalant ... He does that reaching over patting the old bird's hand saying, 'Now, Martha, they're young and in love.' Too funny getting in public arguments. Old bird lashes out at old geezer saying, 'you are always finding excuses for the lad! He has taken leave of his senses due to that - that obscene creature! Now he's kissing - it's - (long pause as if struggling for the appropriate word) chest in public!' Both my delectably handsome prince and I glancing at each other with suppressed laughter. ..... To be continued what happens next.
Rudy darling, I just thought up something I'd like to do. I want to change my emulating my idol throwing roses out to the audience by us emulating me as the ballerina gifting you the single rose from the bouquet after your ballet number during Bohemian Rhapsody before I launch into the finish. Starting with my Brighton shows.
Pavlova, Haze Theatre/pro ballet danseur: Yes, lets. I would like that idea immensely, femmka.
There is just something so very alluring and enticing about that layered necklace ... If only you wanted a reply ....
From Jorge Schumann - PR and web designer for FM: The ever so elegant regal one, I agree with the advice you were given. Mine to you would be, do everything in moderation. Not too much yet not too little. Your adoring fans do clamour for more of you and your eerie canny resemblance to '70s decade Freddie Mercury along with your 'Fairy ... tale couple' relationship with your Nureyev lookalike 'Russian prince' Rudolph Pavlova. EXCLUSIVE, the glam rock queen's adoring fans!!! We hear from Manchester fan Murray Louis who has not only contacted the website, but will share a few gifs he made from video he filmed at Fairy's 2nd night Manchester show. He also traveled to London to attend the Haze Theatre shows. This is funny what Ron Craster (Haze Theatre stage director and personal assistant to Pavlova) told me that Pavlova had told him. Fairy mentioned that Haze Theatre forbids photos/video of any productions - unless permission has been exclusively granted. Pavlova told Mr. Craster who told me - that people would sneak video cameras into the Royal Ballet and other theatres under their fur stoles to sneak recording Nureyev's ballets and were especially fond of recording the legendary curtain calls.
Seriously look forward to later - Killer Queen's 'Zzz time' - hope you can stay awake until 3-4am, Murray Louis, unless you want to pre-write your experiences and we'll post it then. LOL! In the meanwhile, fans, speaking of gifs, enjoy this one of your glam rock queen's elegant slender hands with black nails on left only playing piano created by his personal photographer along with gif taken from video of Pavlova dancing ballet to the 'break' in Bohemian Rhapsody at the exotic prancer Fairy Mercury's 2nd night sold out Manchester show (and no, that isn't the ... ahem ... cock ring on Fairy's wrist.... or is it? Fairy, do tell!)
​
~~~ Fairy Mercury ~~~ It is ... (naturally, my precious fans are now in a frenzy ... considering they're so curious and they have been trying to 'zoom in' to see details of it....) I am so fucking in love with him! He is so EVERYTHING
and more!! Thank you, Mr. Louis, for not only granting permission but offering to give your account of
(I especially want to hear about Haze Theatre and Hyde Park... from any of my adoring fans) you attending 2 of my
Flight Of The Fairy ... Revisited shows.
____________________________________________
From Jorge Schumann (PR and web designer for FM): Fairy isn't in too good of a mood and decided to go off to bed early. Current time in London: 2am. I was asked to post the Manchester fan's write up and following it a brief message from your glam rock queen. So here is fan Murray Louis' write up he emailed: I don't even know where to begin. I was reading so many fans sharing their experiences of having witnessed the fairy … (always has to be written with trailing dots because of our glam rock queen's name – LOL!) tale engagement ring exchange at the Peter Pan statue in Hyde Park. I guess I'll start there. I witnessed it as well. When our stunningly beautiful exotic prancer's man 'the Russian Prince' – Nureyev lookalike/impersonator Pavlova mentioned his 'high society of elites' and 'important people' would be watching from a distance through opera glasses, it gave me an idea. They basically are fancy binoculars of the rich. LOL! So I brought binoculars being the fanatic and wanting to see them up close. As the rest of the fans who were there keep saying, it just wasn't long enough.
It was breathtaking, magical and so out of a fairy … tale.
I was disappointed, but not surprising, that cameras (incl. phones) were not permitted in Haze Theatre. For those who unfortunately didn't attend any of those 2 nights shows, I feel bad for you! Because anyone who is a devoted fanatical fan of Fairy needed to be there and would have died to see her perform at the theatre her man the Russian prince owns. The theatre is spectacularly stunning. What she has worked out for the part of her concert where she performs Bohemian Rhapsody is that she will do just as her costume designer explained in the one write up. Fairy performs up to the operatic part (like Queen would do performing it live) then the stage momentarily goes dark and a backdrop like used in theatrical performances goes down before all the stage equipment hiding her grand piano, etc. behind it and her Russian prince Pavlova comes out – 'I see a little silhouetto of a man' as fans knows is the iconic line that starts off the operatic part. It really is so theatrical and wordless. I wish I could dance ballet and dance like Pavlova who truly is Nureyev incarnate! Both our glam rock queen and her prince have their idols down to perfection and it's just that – leaves you struggling for words and awestruck.
I urge any fan in England to do whatever you can to get tickets and travel because Fairy's shows are well worth going to lengths to see! The 3 gifs I've included with my 'write up' are from video I took from her 2nd night sold out Manchester show. The one shows her being silhouetted at her piano – that's the part I'm talking about. Where the iconic opening line of the operatic parts starts then the stage goes completely dark, the backdrop and Pavlova comes out. The third gif is her looking like satiny seductor in her white satin talking to her adoring fans. Avid devoted fan for life, Murray Louis in Manchester
This is the brief message Fairy asked to be posted on her behalf:
My satin knickers and midriff wish you all sweet dreams, my darlings. xx Fairy
​We will be starting the revision of another page soon. Both Fairy and Pavlova will be on maybe tomorrow. As your glam rock queen mentioned, tomorrow she heads for Brighton to rehearse Wed-Fri. for her Fri. & Sat. night sold out shows this weekend.