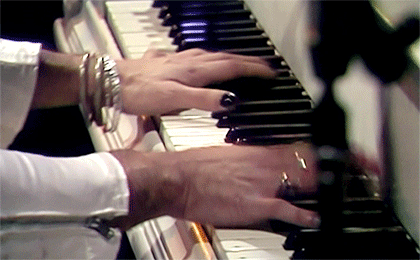 Fairy Mercury is a famous Freddie Mercury (of the 1970s) lookalike/incarnate.
"This day and age Freddie Mercury" claims his adoring fans
Featuring: Russian ballet danseur Rudolf Pavlova
Guaranteed To Blow Your Mind
(from Queen song 'Killer Queen')
In the glam rock Persian queen's own words introducing this page:
​
This was too funny! I told that salacious princely Pavlova this, 'Rudy darling, I am so glad that is over and for good!'
In that sexy fucking ... thick ... Russian accent of his, he told me, 'eet eez too weird and crazy for anyone's liking.
Why you not have Raymonda on your site?' That is what he calls my authorized buyer Raymond Giraud. After the ballet named Raymonda. He then said, 'Although I am veeerry fond of Giselle. I theenk Jorge has an eenterest in Raymonda, yes? How you say? Fancies?' I just laughed so hard!! I told Raymond that Jorge is fun and Raymond questioned me saying, 'don't you mean funny?' Mysteriously, I ... purred ... 'no, I mean fun, dear' and hung up.
What a fucking tart! (rolls eyes)
​
Anyway, I thought up a name for the new page because awww I know, dears, we are going to have to end
Phoenix Reborn because it is getting too long. I might title my next tour Phoenix Reborn. Someone came to my site after searching 'Freddie reborn' on Google. Wild, huh? I thought of making the new page be titled 'Phoenix Rises',
you know, as a take off. But I thought maybe it might be a bit redundant. So I have came up with
'Guaranteed To Blow Your Mind' from the song 'Killer Queen'. We will start off the new page going back for talking about my latest video that we never got the chance to. Ron Craster will be joining us ....
For the entire week, a certain somebody has been so bothered wanting to know my thoughts ....
I made these for you, my precious fans. The first gif, I was bored and started to film Rudy while we were out for a walk. He would have been such a wind blown fucking prince in it if he wasn't wearing 'Nureyev trademark Vienna cap' look. Then there is me preening like a right tart perched in his dressing room at Haze Theatre.
I hope you enjoy them. Love and kisses to you all, darlings, Fairy xx