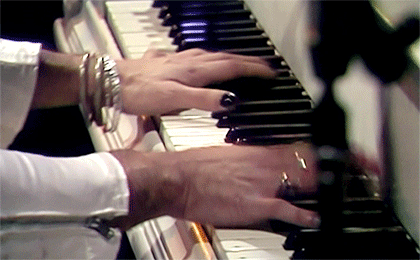 Fairy Mercury is a famous Freddie Mercury (of the 1970s) lookalike/incarnate.
"This day and age Freddie Mercury" claims his adoring fans
"What's the point in being glam if no one can see you glitter?"
- glam rock queen Fairy Mercury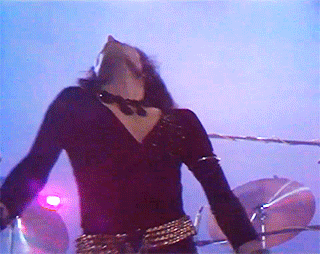 Freddie Mercury incarnate
FAIRY Mercury
~~ Fairy Mercury ~~ I might start out the new page with the following. Which of my French honies are ready to see some more of this, next Friday? As for France, I was stung by a bee! Can you believe it, dears?! On my thigh of all places!! What a tart!! (rolls eyelined eyes). I'll tell about that too on the new page.
Glam rock queen Fairy Mercury performing live
(Featuring Russian ballet danseur Pavlova)
'We Are The Champions' - Vienna, Austria
'Big Spender' (2 different performances) Brighton cabaret, England
'White Queen (As It Began)' - Paris, France
All from her recent Fairy Soars 2023 tour.
Page the video appears on: Phoenix Reborn
​Ron Craster (Pavlova valet, stage director Haze Theatre and Fairy Mercury live shows) - Fairy, where are you? I'm taking my chances posting this knowing he'll read it ... He saw what you posted. This is what he said,' you don't even have to click on video. Image shown in glittering leotard and her tits is enough to make any man aroused and want to watch. I do envy that necklace.' I'm still laughing thinking of his princely, yet theatrical, reaction towards you having been stung by that bee. You being melodramatic 'queen' over it. You should let me tell of it, because as your costume designer keeps saying, you won't talk of yourself and you will leave that out. It's not fair to your fans. Why he took up doing the 'writings' idea he had come up with that you agreed to having him do.

Campiness of Freddie Mercury and the humour of Nureyev, how you two are like together.
Above gif right, I made of what Pavlova is talking about from the video. Fairy doing her 'Freddie-Liza' (miZ Mercury) bit in glittery leotard. Dancing 'with her tits thrust out' (as Pavlova puts it). Erotic ...

He finds the 'cascading layered necklace' (as the divine lush creature's costume designer describes it) 'so very alluring and distracting' I put a gif of Pavlova next to it because Fairy gets upset if you don't. Him in one of his fave. tailored outfits.

As you fans know, I am in France with the 'FAIRY...tale couple' for two weeks. They are staying at a villa owned by the one anonymously referred to as 'Mr. X'. She is fond of 'lounging' in her satin knickers, which is how the glam rock queen was dressed. We were sitting on a balcony and Fairy suddenly gasped, 'get away from me!' then cried out getting up from where she was seated, 'Ah!! I was stung!!' Pavlova becoming very theatrical and

panicky, takes hold of Fairy gasping out, 'No! Don't die, baby!' It was almost campy how she suddenly didn't care about being stung by the bee, wriggling out of his arms gaspily purring, 'oh my god, what?! I'm just can't!' and with a toss of her long midnight black hair, Pavlova getting a face full of hair (this arouses him, as he's confided in me several times....).
He slips his arm around her midriff pulling her back against him, still panicked, frantically saying, 'Ron, get on phone and find what you do about bee!!' So I looked up how to treat a bee sting. I asked Fairy if she was allergic, her lilting sibilant purr softly replies, 'I don't think so.' I told her that if she was, she would swell up, throat and eyes and go into shock. Which she wasn't. Then I said, 'they're saying you have to remove the stinger.' Pavlova becomes more frantic, yelling out, 'no! You not cut my femmka!!!' Ignoring his theatrics, I casually said, 'I'll go get a pair of tweezers.'

When I returned, he had her face in his hands, his light brown fringe (bangs) pressed against her midnight black fringe quietly telling her, 'you still feel well, femmka? You not faint or anything?' She was ... shyly ... shaking her head, her lovely dark eye lined eyes closed. His hand holding her black nails left hand to his chest.

I had her sit down and all the time I was removing the stinger with the tweezers, I was being threatened in Russian that I would be fired if I hurt her. Of course, I phoned a doctor (Mr. X's personal physician he uses when in France)
to come and be sure she was going to be all right. Which she was.
From 'Mr. X' - I want to make a point to say this. NOTHING on this site is Freddie Mercury or Rudolf Nureyev, unless otherwise stated. As hard as it is to believe. As Fairy's photographer Greg Hastings once pointed out, Freddie Mercury only appears 3 times on this site. The emulating Hyde Park video on the homepage. The autographed photo on the first Loyal Subjects and the thing in her profile talking about the loathsome incident in the '70s when some ass gay slurred Freddie calling her a poof during one of Queen's concerts. Nureyev, twice.

Since I actually knew both Freddie and Nureyev in the 1970s and that's no lie!! Just because I refuse to reveal who I am (I stated why). Nureyev knew Freddie as his 'last love, the love of my life'. Below are a few things Fairy has on her site that I wanted to talk about.
So NOT Worth Getting Jealous Over

Photo left: Nureyev with Wallace Potts. The guy was a joke. He was a
'maker of photographic movies' and a rockstar (Freddie) wannabe.

Copying catsuit, Freddie's hairstyle and yes, that idiot is wearing Nureyev's long leather jacket (which now belongs to Pavlova...). He was always a prince to his 'lady boys'. The Baryshnikov incident Fairy talks about in the screenshot below. 'Tatar' being known as the 'dark side of being Russian', he had his well known rages. Freddie was a 'diva' who got melodramatic and would become a raging bitch at times.

To the 'divine lush creature' who is Fairy Mercury, yes, Pavlova 'takes after' Nureyev, but what is astounding about you, is that you are so the reincarnation of Freddie in every way, looks, personality and even habits and you aren't even related!!
Pavlova, ballet danseur - Below left is me 'flying' for those fools naive about ballet. I am sorry to call any of my femmka's fans fools, but it annoys me people who don't appreciate the art of the greatest dance form ballet.
I put exotic, erotic (sweaty tits...) 'gif' of my femmka the unruly creature Fairy alongside.
My fine friend, 'Mr. X', that Wallace Potts remained friends with Nureyev after they ended intimate relationship.
Which I find awkward considering relationship with Freddie in 1977. 'Jealousy' song.
Nevermore And Jealousy
What Fairy had to say about the video: Yes, it is me performing/emulating 'to perfection' with backing tracks 'Nevermore' and ... I just had to ...'Jealousy' ... Snippets. 'Nevermore' with the lyrics (by my idol) 'why did you deceive me' brings to mind the ballet of Giselle, is what Pavlova had to say about it. The second is 'MiZ Mercury' (my cabaret name...) - Liza-ish - cabaret sounding. My vocals: 'Freddie with a touch of Liza' as the cabaret owner puts it. We started the video very theatrically, with the Haze Theatre curtain.

Page the video appears on: Behind The Throne


Johann Wagner, costume designer for the ever so elegant Fairy Mercury: Pavlova, that gif of Fairy you posted with her tits erotically on full display ... That is her in what is written in book scan below. The replicated by me for her lovely black velvet wrap top with rhinestones on shoulders. The chain mail gauntlet was hard to replicate. Btw, I'm glad you and her seem to be having such a wild exciting time there in France.

As 'Mr. X' stated in the book he co-wrote on you two 'The Fairy Tale Couple', 'never have I ever seen two people more in love than Fairy and Pavlova.'

You know, I'm curious, it is too obvious what Fairy said about the song 'Good Old Fashioned Lover Boy' we put under the video of her performance of the song. What are your thoughts of it, 'Mr. X'?
Full live (pulled from soundboard): 'Good Old Fashioned Lover Boy' and a snippet of (also pulled from soundboard) 'The March Of The Black Queen' featuring Russian ballet danseur Pavlova along with, of course, live footage of glam rock queen Fairy Mercury looking ever so much identical to his idol 1970s decade Freddie Mercury. About the song 'Good Old Fashioned Lover Boy' - this is what the glam rock queen Fairy Mercury had to say: 'there are claims my idol wrote the song after the creep boyfriend he had at the start of Queen teased him about his fondness of writing letters. My beloved idol wrote the song the same year the film Valentino came out starring his 'crush' Rudolf Nureyev as Valentino. I believe the song was written about Nureyev.
Dancing as the prince in ballet then learning he was to play the part of the silent screen actor Valentino.
The song is done in my idol's trademark - a ragtime cabaretish vaudeville tempo.'

Page the video appears on: Flight Of The Fairy ... Revisited
​
From 'Mr. X' - In reply to what you asked, Mr. Wagner. My reply to you will be long. Again, this is NOT about the already famous. It's about FAIRY. But I will answer your question. I will insert photos of Fairy and Pavlova eerily resembling their idols Nureyev and 1970s Freddie to break it up. First off, I can't express it enough the emotions that run through me over how Fairy so perfectly captures Freddie's vocals on the performances of those songs along with the stage presence. She is absolutely stunning! As you already know, Freddie was very in love, obsessively so with Nureyev. You have to realize this, that when a legend dies, you will get creeps who 'come out of the woodwork' as the saying has it; with claims and all else nonsense. Like damn ugly dog Hutton wanted to pretend he was.

'Cashing in' on someone's death just to make a profit. Pissed because you were left nothing ...
It's easy to write books, tell convincing lies to naive fools of the world and make yourself out of something you really weren't to a dead legend. You get utter nonsense even, like that one complete ass Eric Hall who handled Queen's press (ass who used to be a radio plugger) lying Killer Queen was written about him. What a joke! It's insulting and demeaning to Freddie's memory!! Because everyone who knew Freddie (as myself) knew s/he wrote it inspired by her idol Liza on the film Cabaret. Well, that dog David Minns loser was that same way. Wanted to take credit and lie this and that song Freddie wrote because of him. Bunch of attention seeking drama clowns. Again, disgustingly 'cashing in' on Freddie's death.

To answer your question now, I am sure this about says it all (from one of the books on their personal relationship).
Because, of course, s/he saw the film Valentino because her 'crush' Nureyev starred in it as Valentino. Freddie wrote 'Killer Queen' inspired by her idol in Cabaret and 'Good Old Fashioned Lover Boy' inspired by her 'crush' Nureyev in Valentino who did the full frontal nude scene flaunting his well endowed cock and I'm sure that just tickled Freddie's fancy... Let's hear from and about Fairy now.

I know in the very touching gesture, her and Pavlova are flying Francis Boyd's partner's body to France for burial.
He is arriving tomorrow. Fairy started rehearsals today for her Friday concert.
Hello dears. I will be on soon. Replying to the recent things posted and a bit of naughtiness I was up to.
I have been so busy!!! Love and kisses to you all, darlings. Fairy
Pavlova, ballet danseur -

[section omitted]
Fairy and her idol (1970s Freddie Mercury) are the only 'feminine' that is liked here.
The effeminate gay male. I had my valet go to extent to find word in dictionary and scan it!

Two words Freddie Mercury constantly described as: effeminate and campy, which is what Fairy is as well.
Although this will be deleted, the effeminate part will stay on this page.
Fairy Mercury LIVE in Paris, France - Tomorrow, 28 Sept.
Are you French 'Loyal Subjects' ready to be rocked by the glam rock queen?
As of today, if haters even care because I bet they've been revelling in all their jealous glory I've been silenced and my public site has become inactive. It's been now TWO weeks since it's been posted to.

My precious fans, are right, I shouldn't give way to the haters. Because my PR man looked at the analytics for my public site and there are many visits (excluding fans, of course) of people coming to my site and browsing through it. Returning visitors. People inquiring to become fan club members, etc. It's not as though the jealous haters have dethroned me. All my jealous haters want to do is limit me and take things away from me in their evil cruelty. That person we would refer to as 'Mr. X' (you know, the already famous ass who knew Freddie and Nureyev in the 1970s), they are no longer welcome to contribute to my site. I'm NOT going to be upstaged by ANYONE, and most of all some fucking already famous ass that all the stalking jealous haters carry on soooooo impressed and infatuated over! Rudy Pavlova, when we met, went into this with caution. He told me that since he is a multimillionaire and his lineage is that of great legends (Nureyev, Nijinsky and ....) that he refuses to let himself upstage me. We love each other so very much, my darlings. As lame as it is, he would literally do anything for me.

Be impressed by me and my talents as 1970s Freddie or fuck off!! It's ALWAYS been the message along with we bother no one and mind our own business. Entertaining you, my precious fans. Doing our own thing.

And speaking of my talents, I end this with MY performance (including footage of ME and Rudy Pavlova) of 'Somebody To Love' - the lyrics: 'I'm okay, I'm alright. Ain't gonna face no defeat '

Because I will not be defeated!!
Fairy Mercury's First Ever Self Produced Video!!
The video consists of Fairy performing:

In The Lap Of The Gods (live, Dresden Germany)
In The Lap Of The Gods ... Revisited (live, Berlin Germany)
Bohemian Rhapsody
Somebody To Love

You can read the making of the video on the page Don't Stop Me Now
Page the video appears on: Don't Stop Me Now

​

Pavlova, ballet danseur - I tell my femmka I edit what is to be kept of what she posted and rest goes. No more! We rid of 'observed problems'. She is content feline because you, her adoring fans, are only caring to talk about video she added to what she writes. Why you are fans. Her talents, personality and looks. Her as a whole.

Things must stay focused, or point is lost. We return to England earlier than expected. I tell why. While we have dinner last night, she has erotic elegant way of sipping wine (or champagne). Obvious to arouse.
Those full sensuous ... glossed ... lips ... Well, I notice she is only sipping wine. Lovely exotic eye lined eyes ... shyly ... glancing at me. I ask, 'is there something you wish to say to me, femmka? You have not tasted any of your dinner.'

Always sexual ... she makes what I say out of just that. Forbidden creature purrs, 'mmm, I know something I want to taste, Rudy darling.' with laugh, then falls silent, reaches out placing lovely black nails left hand on my hand and purrs, 'I miss my m's, dear.' I ask, 'what is this? Your m's? Have I heard right?' I am puzzled.
She purrs, 'you know, my cats, Moxie, Ming, Minkus and Mikado. I call them my m's' So we return to London because she has been away from cats too long. I will never forget when she 'found' the one she named Minkus. It can be read on (of all pages ...) The FAIRY ... Tale Couple. She is unruly creature. So I tell her we leave for London Monday.

For those fans of her's wanting my 'princely bob look' ... and favouring (as I do) her lovely exotic 'Queen II and Sheer Heart Attack Freddie doppelgänger looks'.
Greg Hastings | viVid Photo Studio: I'm taking my cue from Pavlova mentioning 'doppelgänger'. Long time fans might remember when the 'FAIRY ... tale couple' were married, I was snubbed by Pavlova wanting my assistant photographer (the 'mysterious' Phil Goldman) to photograph and film the event. Well, apparently I've been snubbed again. It was 'cute' how Killer Queen was behaving like instigator in the most campy way. She phoned me, her soft spoken sibilant purr whispery, sneaking saying, 'Greg, you're this day and age Mick Rock. Rudy has phoned Goldman (laughs. It's our ongoing inside joke to call him by surname... Why do they even do that in ballet?? ...) and has offered him more ridiculous sums of money if he would do an emulation photo shoot of him and myself! I just wanted to give you a heads-up about it.' I laughed so hard, joking about when I was snubbed about photographing the wedding.
Then I told Fairy, 'Phil is definitely not Mick Rock, he's Snowdon.' She wildly laughed over it, purring, 'I'll be so tame!'

Again, I laughed hard over her campy reply. Pavlova posted along with what he wrote, the emulated favourite photo/pose of Nureyev he did and had Phil photograph (photo beside Fairy glossed lips/cascading down tits necklace stage shot). That is so Snowdon. Regal. He was known for 'sittings'. His subject would sit and pose. You know, like the royal family portraits. Nureyev was VERY good friends with Snowdon (that Dame Eleanor lineage...) who was married to the president of the Royal Ballet (Countess Margaret, Queen Elizabeth's sister). I have yet to talk with Phil about what he was approached to do.

~~ Fairy Mercury ~~ Hello dears. Awww. I am so very touched you're in the fan club comments going into your 'hyperventilating hysterics' over my public website becoming active again. I stay true to my word, my precious ...

'Loyal Subjects' and will never let you down. Greg, remember when my precious fans used to call it 'those Haze Theatre people' over how we would post things, Johann doing his 'write ups' and how we didn't care what Rudy (and that Dame Eleanor or any of those 'important people' affiliated) was thinking, just knowing they would be reading?

It was when I first met Rudy before I talked him into coming on my public site to help promote me.

(Greg, I'm being deliberate with the photos...)
Well any way, I read what you posted and I asked him, 'Rudy darling, are we going to do a family portrait?' being
a right campy tart. He looked at me with puzzled look and said, 'you are being silly girl. Why you ask me thees?
I suppose that peasant photographer ees eenfluencing you!' He opened his laptop obviously to see what was being posted on my site... and yes, my precious fans, I do become a bit embarrassed when he posts about me and how he puts me and our interaction with each other into words... I feel embarrassed he brought up the Minkus thing. I won't forget that day either. He came out and saw I wasn't ... tucked ... It was the first (and only time, I think ...) that he saw what this 'queen' has. I remember later, I left him a note (to ... shy ... to verbally confront him. He is so fucking sexy!) what I wrote was, 'I love to be bent (fucked up the ass) I don't like fucking, because I'm a 'queen' '

I noticed it was never replied to ... I know he had gotten it because I checked where I left it for him to find, and it was gone. Talking about something you'll never forget. To me, it would have to be the Myaow Meeow incident and the Sir Thomas incident.

Most importantly, dears, I have gigs scheduled for October! Check the homepage and fan club site for details (venues, ticket sales dates, etc.). Isn't that grand?!

20-21 Bristol (England)

27-28 Brighton (England) Halloween at the cabaret
Hello dears. I decided to quickly pop in. It is 10pm here in Vienna. I mean, I just can't! I had to share this with you, my precious fans. We (Rudy and I) were packing for our flight to London tomorrow. He is so fucking sexy!! I dropped (being a deliberate right tart) a pair of my satin knickers and ... purred ever so erotically, 'Rudy darling, can you pick those up for me?' He was occupied by a conversation he was having with me, he picked my knickers up and was animatedly speaking, holding them. His valet was in the bedroom packing Rudy's things for him (the prince doesn't do such things himself...). His valet kept glancing at me with suppressed laughter over it. I was also looking the same. The salacious fucking prince obviously noticed my expression. He stopped in middle of what he was saying and said to me, 'what ees funny, femmka? Why you look like you want to laugh? There ees no humour!' I purred, 'my knickers, Rudy darling.' holding out my hand. He turned so red!!! He glanced at the forgotten ... ahem ... lingerie in his hand, tossed them onto the bed and left the bedroom.
Then I guess it was my turn to be made embarrassed! His valet quietly laughed. Fell quiet and kept glancing at me as if he was debating on whether to say something to me. Then he told me, 'that note you wrote about on your public site you left him. He kept it. It's in one of the dresser drawers at his Cambridge estate. I was present when he found and read it. He told me -' He paused looking embarrassed to say what came next and I could see why!! I felt so embarrassed!! He cleared his throat and said, 'well, he told me he was glad for that. You know, the bent thing you wrote because he will not, ummm, how he put it, pleasure you there.' I mean, how embarrassing!! I was like, 'I don't want him to! I know what type of boy he is and expects from his 'queen'.' I took off!! Because he was in the doorway listening and I didn't even notice! He stepped in saying, 'Boy. I'm hardly a boy, Fairy.'

He actually went after me!! The next thing I knew, dears, he was behind me in the hall, his arm slipping across my midriff from behind and he pulled me back against him and I heard him breathing into the back of my midnight black hair head, 'I've told you several times - dance ees like sex and I am veree good at both, baby.' His enormous fucking cock was hard - I could feel it pressed against my ass. I mean, I just can't! I slinked out of his hold and took off!
I mean, if it wasn't for - well you know ... I would have let him have me ...

So anyway, I guess emulation photography is what we'll be doing when we return to England.

Love and kisses to you all, darlings. Fairy xx
_______________________________

Pavlova, ballet danseur - I read things unruly creature writes to entertain her adoring fans with and wonder how am
I suppose to reply? She constantly writes how I pronounce words in English thinking 'thick ... (cock, again she's overly sexual ...) Russian accent speaking broken English' is 'sexy' .... as she wrote on fan club site before posting on here.

I don't embarrass easily, but the lovely unruly creature makes me embarrassed to speak to her whenever she does this on her fan club and/or public site. So I say about how she speaks instead as reply. Alluring erotic sibilant whispery purring lilt. It is very arousing ... as she sings is. Effeminate tones.
Fairy performing live in satin knickers.
In 'Mercury' filter
​For you, my alluring unruly creature. I found it in my personal collection and had my valet (who really does need to be cautious what he shares with you intimate things I've confided in him about you... Tsk. tsk. Ronnie old boy) scan it.
~~ Fairy Mercury ~~ Mmm, I want to see you 'holding court' totally nude, Rudy darling, with your 'queen' (me) at your side. Why are we still awake?! AHHH!!! It is now after midnight here and we have an early morning flight!

Pavlova, ballet danseur - I am coming up to bed to you now. That is where you are, yes?

​

Hello dears. I'm sorry you're so bored. It's a glimpse of what life would be like if you were stuck with nobodies and
I were to end having an internet presence ... There are just some people and things that are just not liked by us ...
We have arrived back in England. Mmmm ... if you only knew what happened when Rudy came up to bed to me on Sunday night. I bet you naughty honies would just love to be indulged by the naughty bits ...
The hint is all in the 'gifs' ....
I know this is silly on the lines of campy, but I stay unique ... I am running a contest. You don't need to be in or around the Bristol area to enter. Although, you probably should be in the UK. Let's see how good you are at interpreting, 'reading into', what have you, the hints through those gifs. The most creative, naughtiest, even funniest that comes closest (omg, that's a lot of 'ests' HA!) will win an all expenses paid VIP section to my Bristol concert.

Both nights (20 & 21). Oh, there's more, dears! You'll be put up in the Thornbury Castle hotel. I read this about them, although I've never been, they have 'sumptuous rooms and doting service'. So you can be treated like a ... prince ... I'm the only 'queen', so that's out of the question. HA!!!

Now I'm not trying to make fun, darlings, but Rudy finds it funny so many of you boys want his princely bob look.
Then there's that bitch Geoff Stafford who runs my fan club site always trying to be me ... I miss you running the
Loyal Subjects online fanzine. Rudy and I got so many laughs off it.

Anyway, contest ends Friday. Cutting things a bit short for preparations. xx Fairy

I forgot to add, I personally will choose the winner. I'll be checking the fan club comments over the next few days, my precious fans. So, if you wish for my attention, you got it. Post comments to your heart's desire ...
FairyMercury.com
Not For Use
Mmmm, and speaking of 'real gay dick' ... You, my precious fans, most definitely will want to look forward to this weekend. Don't you just love how I positioned ... those two gifs, dears?
Rudy and I look as though we're looking at each other - lost in each other - sharing a laugh. xx Fairy
________________________________
Jorge Schumann, PR for FM: [section omitted]
In addition, as Fairy posted yesterday (on the fan club site), she ended her silly contest a day early (yesterday) and chose Byron Perlman in Glastonbury as the winner. His 'interpretation' of the gifs will be posted tomorrow and Fairy will post about what happened when Pavlova came up to bed to her that night.

I almost forgot to add, in looking over my notes from the meeting. The classic rock DJ Ron A's blog posts will be
moved to the site as content and he (or I, as her PR, hasn't been decided yet) will be doing off and on news reports
that will be posted on whatever current page of the site we're doing. His first report will be on the owner of the Brighton cabaret was approached by Fairy and Pavlova to go into contract as the glam rock queen's manager and her 'brand' Myaow Meeow Productions.
​
[Section Omitted]
​
Hello dears. It is going on 9:30pm here in London. I'm very sad today, so I won't be on. We sat in motion the plans my PR man filled all of you in on earlier today. My public is no longer indexed on any search engine. We were right in our suspicions, a lot of hiding behind VPN (many hits on the blocked page). I just really hope those jealous stalking non-fans of me haters are happy they've won and I'm limited. I am sick of evil cruel people taking things away from me!

Before it gets too old and before rehearsals for my Bristol show begin this week, I will post about the contest and what I wanted to. I'm just not in the mood. I'll have to re-add the gifs so you guys won't have to scroll up to them in reference. I don't wish to be morbid, but if it weren't for your fandom with a genuine interest in me and my talents as my beloved idol 1970s Freddie Mercury who I want to be so much; the 13.2 million fans with fan club membership and for Rudy, I would end my life.
I feel so hated. So small and insignificant. Of no interest right now. As if my dreams crumbled.

I want to thank one newest fan and fan club member Barry Rowell (in Norwich, England) for being in awe of this photo of me from the site menu and homepage. Saying I look so identical to Freddie off the Queen II album and for being dazzled by Greg Hastings' photography of me. I need all the encouragement I can get right now.
My precious fans, thank you for your concern. It is now 2am. Before Rudy and I go off to bed, I just wanted to post again. There's just a sick empty feeling of being unwanted, abandonment, rejection, when you call defeat. You know, it must be nice to be so interesting people clamour for you and your attention. To have all the boys lusting after you. Things like that. People longing for your existence. 'Coming to life' excitedly when you do 'exist'. I feel like an ugly, uninteresting loser. Who cares really. There are just some people myself, Rudy and my entourage really just can't stand... As I once bitchily remarked, we're not sticking around to give the fucking shit attention as if we're supposed to be nobodies to it.

The magnificent 'Bohemian Rhapsody' with all its Italian words and pronunciations, that was Freddie trying to be 'her' idol Liza. That's what that wanker we were referring to as 'Mr. X' told me.
I want to thank all of you, my darlings, for being so taken by my performances of 1970s' Queen songs. Such as that song. I especially love the dramatic - theatrical way Freddie does the rocking 'so you think you can stone me and spit in my eye...; etc. part then it turns melancholy with the ending 'nothing really matters to me - anyway the wind blows'

I hope I wake in a better mood, so I can finish off the contest bit. I owe it to all of you and the fan Bryon Perlman who
I chose to win it that much, at least. Sweet dreams, Fairy xx
Alright, dears, here are the gifs again. I am going to just make this brief and to the point.

Bryon Perlman posted in the fan club comments:

1st gif: Seductive exotic queen beckons her prince to come up to bed to her. He holds up finger - Wait! My queen is summoning me, I must go to her.

2nd gif: The 'prince' undresses thinking ... haughtily ... to himself, 'dance is like sex and they are two things I am very good at.'

3rd gif: Erotic seductress sexually implicitly caresses 1/2 mic stand like stroking a cock while flaunting her black nails on that hand really is too much and so Freddie along with little sexy hip thrust in kimono. I need to her perform live!

4th gif: What better way to (ahem) 'use' a stroked cock but to put it inside a little ass like Fairy's. Those 'obscenely tight' satin trousers really are too much! Rudolf Pavlova is one lucky man. Totally obsessed with the FAIRY...tale couple!

This is briefly what happened that night, darlings, because I'm still just not in the mood of details, sexual or camp.
After Rudy posted the page from that book on here, he came up to bed completely naked holding his cock saying,
'I have the key, where's the very tight asshole to thrust it in?' I suppose the rest is between him and I what happened.
As always, thank you for you fandom, my precious fans.
​
​
News Brief
by classic rock DJ Ron A.

Timestamp: 9pm London, England

Welcome to the new section, the ever so elegant Fairy Mercury's public relations man Jorge Schumann mentioned. These briefs will appear off and on throughout whichever new page being worked on at the present. It has been decided that instead of using the blog we were trying to do as content, I will be added to the Fairy's Courtiers page with two of the posts. So that page has been updated with that info.

I'll start out the first by reporting the owner of the Brighton cabaret where Fairy got her start, has accepted the offer to work as the Persian queen's manager.

It is impossible to beg an audience with the multimillionaire Russian ballet danseur Rudolf Pavlova, that now includes the glam rock queen Fairy Mercury who is married to him. So I caught up with the nearest thing to the divine lush creature, one of her entourage. viVid Photo Studio's Greg Hastings. He told me of Fairy's well-being, 'she's trying hard to bounce back for her fans' sake, who she will never let down. We plan on working on another video. I'm glad Fairy has the two upcoming shows because that is her passion, performing before her adoring fans as her idol 1970s Freddie Mercury.'
I also caught up with (not in person, but through the fan club site messaging system) the winner of Fairy's campy contest Bryon Perlman about his reaction to being chosen personally by Killer Queen herself. This is what Bryon had to say, 'I was shocked! So many fans and apparently my comment stood out to her being the closest. After reading the disappointingly brief (I loathe her feelings have been hurt) thing she wrote about what happened, my interpretation of the gifs were practically dead on. I would be an absolute fool not the say I am nervously excited to not only attend both nights Bristol shows, but to actually get to meet her in person!! I was contacted by David Somes in Haze Theatre marketing department with all the details, including my weekend stay at the Thornbury Castle hotel Thursday-Monday, the weekend of Fairy's concert. I joked to Mr. Soames, man, I get to live like a prince all by myself. Campy queen could have offered for me to have a guest to accompany me. I was stunned when Mr. Soames arranged for me to have a guest along, including attending her 2 nights Bristol shows with me!'

______________________________

Pavlova, ballet danseur - I see unfashionable pleb has made his debut. I have come on to update concerned fans about Fairy. She is slowly, how you say? 'coming around', better spirits, yes? Her campy and overly sexual self. It is like playing hide and seek with the unruly creature sometimes. She texts this photo (below left) with: 'Rudy darling, now this is glam. Me protecting my tits at all costs in my black nails and lipstick. Thoughts??...'
I have stately mansion in Cambridge. Many rooms, many floors. I say out loud, not expecting her to be nearby, 'who you protecting them from? You're not protecting your erotic tits from me are you, baby?' this was going to be my reply to text. I hear soft shy... gaspy purr, 'what?! Oh my god, what?! I'm sure! I just can't!!' She was in nearby room, most likely spying to see my facial expression as I look at her text. (Gif of me - where are you unruly creature? Hide in seek).

I decide to pursue her because I was highly amused at her spying on me! She is curious feline. I ask my valet if he has seen her. She tells me he saw her slinking off towards the stairs that lead down to my dance studio. So I go.
I find her there being curious feline, looking through an armoire. Very in love with this forbidden bohemian creature I am, I secretively watch her. She is lovely, quietly laughing, pausing in her nosing to obsessively looking at her phone off and on, obviously to see if I've replied to text. So I text what I said aloud earlier. I watch as she reads. She tosses lovely long midnight black hair back then types reply: 'what if I am? You're so naughty!!' I leave her to her curiosity.
​
________________________________
​
From Jorge Schumann, PR for FM: This is too funny, 'Loyal Subjects', I just had to share it. As you know, yesterday the divine lush creature that is Fairy Mercury started rehearsals for her concert in Bristol this weekend. I've personally have been concerned for her after we pulled her public site from all search engines (we decided against blocking).
She became very depressed, as all of you know by the things she was posting over the weekend on here.

Well, I went to Bristol to meet with her in person. She does seem in better spirits, as Pavlova mentioned. She just didn't want to talk about it. She's accepted the cruel limitations. Her aspirations to be 1970s Freddie Mercury and performing as that, Pavlova and you, her adoring fans, is what she lives for and what keeps her going.
The 'FAIRY...tale couple' are very inseparable. I saw Pavlova no where in sight, so I asked after him. The glam rock queen laughed, her whispery sibilant purr lilting, 'oh my god! I'm not ever going to talk to that boy (referring to
Ron A.) because, well, you see how Rudy acts towards him.' I told her he too obviously didn't like the idea of you being draped on that guy in that photo, in spite of the fact that it's an old (before you two met) photo and you and Ron A. were never in an intimate relationship. He's for real treating it like the ballet of Giselle. Giselle (Fairy), commoner Hilarion (Ron A.), Prince Albrecht (Pavlova).

​This came at such perfect timing, Loyal Subjects. Transferring (ahem) Ron A.'s blog posts, using them as content for
the site because the final two fits in with what I will say next. October was when Fairy and Pavlova met two years ago.
A year later (last June) they married. With that, I present the final two of classic rock DJ Ron A.'s posts.

Turning Point, Goodbye Pre-Fame Days!
by classic rock DJ Ron A.

Enter multimillionaire Russian ballet danseur Rudolf Pavlova. Lineage of that of ballet legends Rudolf Nureyev and Vaslav Nijinsky. Freddie Mercury had a lifelong crush on Nureyev and was in a romantic relationship with him starting in 1977. It was kept well hidden. Freddie adopted the effeminate Nijinsky's look due to Nureyev's fondness for Nijinsky.

'She wants to have a child, reincarnation of me, as she is afraid that I will die soon.'
- from ballet legend Nijinsky's diary
Russian ballet danseur Rudolf Pavlova
rehearsing ballet on stage of the grand Haze Theatre
This is important to understand. I had stated this and it was plagiarized by an annoying idiot who wanted to nick ideas from Fairy's fan club site and fan's comments (including mine) and pretend they were all their ideas. What I myself once said about Fairy Mercury and her public site, it is like reading one of those 'series' books. To read one of those type of books from, let's say, the third book in the series, it wouldn't make sense unless you started with the first book in the series. You MUST start with the page 'My Melancholy Blues' and work down the list of pages in chronological order for any of it to make sense. It weaves a magical, captivating story of the 'rise of the phoenix' – 'this day and age 1970s decade Freddie Mercury'. The phoenix Freddie Mercury reincarnated.
Reborn as Fairy Mercury.

The glam rock queen Fairy Mercury meeting her Nureyev, the multimillionaire Nureyev lookalike Russian ballet danseur Rudolf Pavlova, who completed her.
The story of the 'Fairy...Tale Couple' captivates and mesmerizes. One person who became just that, is a very close friend of Pavlova's who anonymously referred to as 'Mr. X'. A famed celebrity who knew both Rudolf Nureyev and Freddie Mercury in the 1970s.

He was so taken by Fairy's likeness to her beloved idol, 1970s Freddie Mercury, he co-wrote, under a pseudonym, a book titled: The Fairy Tale Couple, which is only available to fan club members. He has contributed very valuable and candid insight on such noted pages as:

'Mr. X' has long since become a mentor to Fairy. There has been constant rumours he might reveal his identity to the 'Loyal Subjects' and collaborate with the glam rock queen. We hope soon, man, you're getting on in years. He attended Fairy's first ever performance at Pavlova owned grand Haze Theatre, stating, 'I became the audience for a change, a fan. There are no words sufficient enough to describe the emotions and thoughts that coursed through me while I watched Fairy perform. It was as though Freddie return and magically I was transported back to the 1970s.' He sat next to the Russian ballet danseur in the VIP section and could hardly contain himself. Well and uniquely documented on the pages:

Up Next: Haughty And Naughty (the post I am sure Killer Queen herself has been waiting to read...) I have the rare opportunity to come face to face with the multimillionaire Russian ballet danseur Pavlova and two bodyguards, and it didn't go so well.

​
Haughty And Naughty
by class rock DJ Ron A. (from Sept. 2023 post)

Over the weekend, the glam rock queen Fairy Mercury's fans 'Loyal Subjects' were graced by her presence on her public website's most recent page 'Guaranteed To Blow Your Mind', she posted that she wanted to 'revisit' this video:
'All Dead, All Dead'

Choreographed by ballet danseur and owner of Haze Theatre Rudolf Pavlova.
The video features footage of the glam rock queen during her Flight Of The Fairy tour and features Pavlova.
A venue operator at one venue Fairy has performed (Brighton cabaret, to be exact) numerous times had this to say: 'The vocals and piano are eerily Freddie Mercury with a touch of Liza. Haunting and emotional.
If there was such thing as surpassing perfection, Fairy has achieved that. The queen outdid himself with that performance and the way the video was choreographed completed it to perfection. The imagery was stunning! Pavlova makes me envious to admiration how he delivered to perfection the ballet moves such as the arabesque and pirouettes. If any man is deserving of the lovely superstar Fairy Mercury, undoubtedly it is Pavlova.'

Page the video appears on: Exotic Prancer


The video was her first ever Pavlova choreographed video. I will be joined by viVid Photo Studio's Greg Hastings who will talk in depth with me about what it is like to work with the multimillionaire Russian ballet danseur Pavlova and Killer Queen herself. The making of the video gets revisited.

Also, I recall my first and only in person encounter with Pavlova.
Update! (I couldn't resist using this gif of Pavlova reading a newspaper for this section...
Him at Haze Theatre with his valet, who is also stage director - Ron Craster)

It has been reported to me that Fairy posted the video as a lead in. She is slated to perform two nights in Leeds. Afterwards, her and Pavlova are off to France, as was reported by her PR man Jorge Schumann:

The glam rock queen heads to Paris, France to visit Rudolf Nureyev's grave site with Pavlova.
As long time fans know, Pavlova at age 9 attended ballet legend Rudolf Nureyev's graveside burial. The Russian ballet danseur recalled on page As It Began:

'I was brought to his graveside burial. I told Fairy of this. They played music from ballet Giselle. His ballet slippers and lilies (symbolic of Giselle ballet) was tossed onto the casket. He was buried in France, the country he defected to.'
​Glam rock queen Fairy Mercury has arrived in Leeds for rehearsals for her weekend

(15-16 Sept.) concert. I spoke with her personal photographer Greg Hastings (viVid Photo Studio) about the making of the video. This is what he had to say, 'Fairy recorded it and presented it to Pavlova, as he requested. So he can have himself filmed dancing ballet to it. They were still in the early stages of their relationship at the time. It was the only time I worked with him on a video project for Fairy. The entire time, he spoke Russian with his valet translating for me. He is how my partner, Fairy's costume designer, calls him - haughty. Regal, haughty air about him. To work with Fairy, she is campy and overly sexual. Effeminate. Just like her idol. The part where Pavlova comes out of the arabesque on 'at the rainbow's end' is so theatrical and dramatic. The perfectly timed dramatic ending when Fairy turns away and the credits flash on. I remember Pavlova instructing me that as soon as Fairy turns away in the live footage we used at the end, to perfectly time is, as soon as she turns away use that flash effect.'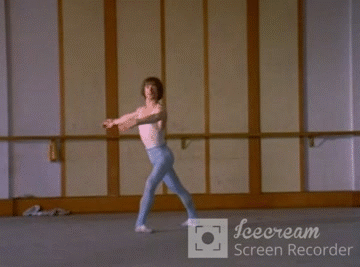 Gif made from Fairy's 'All Dead, All Dead' video


Ballet Bad Boy

I told Mr. Hastings that a few years ago, shortly before Fairy and Pavlova met, I had attended one of Pavlova's ballets he danced in. It was at his magnificently grand Haze Theatre. I was out back and I saw him exit out a back door. He was flanked by two bodyguards with his valet in tow. I thought, 'wow! There's the danseur!' immediately recognizing him. So I decided to approach to ask for an autograph and tell him my thoughts over his magnificent performance. He had a single red rose in his hand from the curtain call. I approached and not even two words left my mouth, he was waving the rose in my face speaking in Russian.

I could tell by the cold tone of his voice it wasn't pleasant. I was right. One bodyguard stepped in front of him snarling, 'he says he doesn't speak to peasants, so move on!'
I thought maybe if I told them I was a classic rock radio DJ that would matter. So I did.

BIG mistake! The bodyguard smirks, 'oh now that makes matters even worse for you, commoner!' Pavlova again, something in Russian, now glaring at me. The bodyguards laughed, and the other one said, 'he says if you value your balls you better move on, peasant!' So much for 'begging an audience' of the ... haughty ... 'Russian prince' LOL!

(waits for the ever so elegant Fairy's reaction to having read this).
She will rock you!
Fairy Mercury LIVE!
Bristol, are you ready to be rocked by the glam rock queen?!
2 more days and counting!!

Fairy's adoring fans, don't despair as this page comes to an end (we can't let them get too long).
A new page will be created soon. But before it ends, coming up - Killer Queen ... shyly ... confronts the princely Russian ballet danseur about Ron A. It's very obscenely sexual, proving why she is so 'forbidden' to the noble lord of dance's lifestyle. Ron Craster, Haze Theatre stage director, also stage director of Fairy's live shows and valet to Pavlova will tell of it soon.
​
_________________________________
​
Following by Ron Craster (Stage director for Haze Theatre, Fairy Mercury live shows, valet to Pavlova)

The exotic Persian had finished rehearsals and was standing with me watching as Pavlova was rehearsing his ballet bit he does during the operatic break during Fairy's performance of Bohemian Rhapsody. He often refers to her as 'bohemian way of life' because he refuses to put her in class of peasants - commoners. Although he knows she clearly is not of noble breed like he is. I heard her quietly purr while standing beside me, 'he never falls' in a dreamy awestruck tone as she watches the Russian ballet danseur 'fly'. Effortlessly. The glam rock queen glides across the stage to him. I try to stop her. One thing you do not do, is interrupt Pavlova while he is dancing!

He does a pirouette and before him stands the love of his life. She tosses her long black hair back over her shoulder and places her slender black nails left hand onto his heaving sweaty chest nervously purring, 'Rudy darling, we need to talk.' Pavlova's broken English Russian accent breathless, says, 'Wait. I clean up first.' gesturing for me to bring him a towel to dry his sweat.
The exotic music star snatches the towel from me as I go to hand it to Pavlova, the erotic whispery sibilant purr purring, 'No, I want you like this - as if you just fucked me hard with your enormous fucking cock.'

Pavlova caught off guard, glances curiously at me then says, 'well then, perhaps we go somewhere private. We do not discuss such matters -' his words cut off as Fairy presses her black nails left hand fingers to his lips silencing him. Her dark eye lined eyes shyly and very nervously glance into his blue/gray eyes gazing at her. She slowly shakes her midnight black hair head softly purring, 'I've never had that boy in me.'

He snatches her fingers from his lips. His Russian Tatar anger starting to flair up as he looks at me coldly asking,
'what is she talking about?! What boy?!' Then his attention turns to Fairy angrily saying, 'I take it 'in me' meaning
this (smirks the word) boy's cock!' She nods her midnight black hair head, eye lined eyes staring down at Pavlova's ballet slippers.
She clears her throat and nervously purrs, 'I mean, his arms are folded. He wasn't going to touch me in that photo.
I agree jeans are unfashionable.' Pavlova smirks obviously now knowing who Fairy is talking about. He then ... haughtily ... remarks, 'lowly, cheap, distasteful and very unfashionable. You must realize, femmka, I refuse to keep company with commoners. I especially don't approve of -' his words trail with a dismissive wave of his hand.

He takes her slender black nails left hand, delivers his princely kiss to the back of it then places it to his chest romantically telling her, 'he is not your type - this is. You are bohemian way of life and very forbidden - out of my element - league,but I have forbidden pleasures just as Nureyev had his with Freddie, yes? I try to understand your ways, which are very foreign to me, femmka. I will never tame you. What I mean by that is to teach you the upbringing of nobles. The dos and don'ts of the wealthy. The etiquette and all else. You are not to marry a commoner. Lord Snowdon was the first commoner to marry into royal family when he married Countess Margaret of Snowdon. President of the Royal Ballet and Queen Elizabeth's sister.' Fairy just stands shyly staring at her black nails left hand being held to Pavlova's chest.

One rule of ... etiquette ... she's already breaking, not looking at him as he speaks....
Pavlova places his fingers under her chin raising her head to get the shy exotic creature to look at him, saying,
'is there anything else you wish to tell me, femmka?' She shakes her midnight black hair head, softly purring,
'I just wanted you to know that I've never, well, that boy's just a friend and was willing to help promote me when he was on the radio. It's just I thought it would be another creative idea to have him do news briefs. You're the only boy I want in me.'
The exotic dark eye lined eyes nervously glance over towards me as Pavlova says something in Russian. Before I could translate what it was he said to her, he steps to her - pressing his sweaty leotard clad body against her lovely slender satin clad body. His face alongside her head, he quietly says into her long midnight black hair, 'I am hardly a boy, Fairy.' and gives her ... tits ... as quick kiss then walks off saying, 'I need a shower! Come, Ronnie old boy!!'