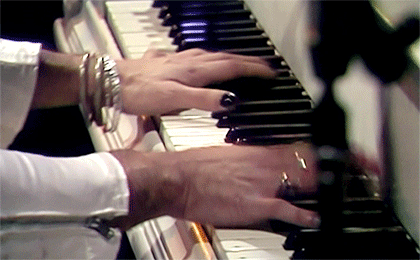 Fairy Mercury is a famous Freddie Mercury (of the 1970s) lookalike/incarnate.
"This day and age Freddie Mercury" claims his adoring fans
Featuring: Russian ballet danseur Rudolf Pavlova
Behind the phrase - Freddie Mercury was given a what used to be called 'life-line' basically meaning a capsuled bio. on a star. One of the parts asked to fill in 'your dream' and Fairy's idol's reply to it was:
'to remain the divine lush creature that I am.'
Hello dears. I've decided to pop in and say, as you know I will be starting my spring tour next month (March). Dates and venues still TBA. Since I'm all about coming up with fresh ideas, the only 'candid' is going to be from my personal photographer photographing or filming me. THAT better not be made out of some fucked up relationship wrecking 'fantasy world' because there was and NEVER has been anything romantic between him and I. We work as professionals and very good friends. Pavlova's personal assistant Mr. Ron Craster (who also WILL NOT be treated like that shit either) will be doing 'inside Haze Theatre' write ups. Covering thing such as my rehearsals and 'behind the scenes' things I get up to there (such as my pursuit of the delectably handsome Pavlova).
Love and kisses to you all, darlings. Fairy
From Pavlova, Haze Theatre to the ever so elegant Fairy Mercury: I decided I was being a bit too harsh to Ronnie old boy, kitten. You know, he was in charge of stage management. He would oversee the entire production. We've been longtime friends probably as long as Dame Eleanor was my personal assistant.
Sinfully divine exotic body in erotic ... plunging ... catsuit photo you posted with what you posted, femmka, would have your adoring fans carrying on .... I'll keep using it, Jorge, just to taunt you. Very ... arousing ... What should the new page be titled, the exotic prancer's adoring fans? Suggestions? Fairy, what is your opinion on us having a off page. Temp or whatever the talk - so we don't clutter up your homepage.
(from J. Schumann) Pavlova, I can create what you're asking, the lovely creature. Random would be appropriate and I can just do a perm. link somewhere on here. From Pavlova, Haze Theatre - Yes, do that, Jorge, and move everything that has been posted today by myself and her to the page.

+++ Fairy Mercury +++ I think I will do what I was tempted to the other day ... Mmm, I just love when the boys have a boys night out and your 'crush' is part of it .... (conversation between one Mr. Schumann and that delectably handsome af Russian ballet danseur with the distracting enormous cock - discussing this queen's tits....). Message to Greg Hastings - Greg dear, remove that wanker's name off those photos now so they can be reused. HA! A bit of being a campy tart for you, my darlings. Spiteful pisstake on negativity like the 'Russian prince' was doing (if you caught it) '.... plunging .... 'Deliberately posts below gif to .... provoke a reaction ....
Pavlova, Haze Theatre - Being 'provoked to respond' .... including teasing you, divine lush creature. Oh! I let slip the name for the new page! (back to that in a moment). Well then .... One word, kitten -- aroused ..... Let me make an ultimatum with you, femmka. What to you, my forbidden exotic queen, would be the most romantic setting to experience my 'distracting enormous fucking cock'? Yes, I seriously am very ... aroused ... by the forbidden.....Your prince has arrived.
Greg Hastings | viVid Photo Studio: Too funny it really is, exotic prancer's adoring fans.This is me 'bringing a bit of the candid' of your star to you since I'm with him right now. 8pm here in London. Him reading what Pavlova just posted and literally screaming with wild laughter - the 'sibilant purr' gasping, 'what?! Omg! Am I reading it right?!' Everyone present having a look at his laptop to read what the queen is carrying on over. 'Everyone present' carrying on over Pavlova's use of 'experience' - 'naughty boy, omg! What a naughty fucking boy!!' 'glam rock queen' now keeps gaspily repeating over and over, carrying on.Too funny how he keeps trying to type up a reply and deleting, typing, deleting. That thing at the top of the homepage (scanned from book) saying you could tell Freddie Mercury was gay from his effeminate moves. That really is so Fairy being identical. Slender hands moving on the laptop keyboard (as if playing piano) and the black nails left hand always the most dramatic gestures to draw attention to it.Of course, all of you would be on the fan club comments section carrying on 'wonder how she's going to reply!'
+++ Fairy Mercury +++ When I am completely alone - around my Zzz time, I will reply to you,my handsome charming Russian prince. For all my precious fans to read... I am so fucking in love with you!I had to go
change my knickers ....
Pavlova - I'll be waiting, femmka .....
+++ Fairy Mercury +++ And so, my excited darlings, noticing my public site has become more active during the weekdays. Two reasons behind it. I have decided to drop my grudge as to why I took up doing it. It became not worth it. Second being, I will be embarking on my spring tour soon which I am as excited about it as much as you are. I live for the stage - performing before and for you, my precious fans.Asses never could be impressed with my likeness to Freddie Mercury. Who cares!I love you, my precious fans, because you are and you get it - get me.

Now, Pavlova dear, here is your reply. First off, I wish you would have replied to what I wrote.That what you wrote and included photo made this queen cum and I had to go change my knickers ...For you to dance ballet, become very fucking dripping wet with sweat (like on the 'White Queen' teaser vid...)and show off to me how much stamina you have by fucking me hard with that distracting enormous fucking cock you too obviously have ... Speaking in Russian as you do. Or .... for you to put it in my .... wet .... lips and let me ... have my way ... with it. My 'dark exotic eye lined liquid brown' eyes gazing up at you as I do, so you can see how fucking ecstatic you make me.

Pavlova, Haze Theatre - In reply to your reply, kitten ... my, my ... and yes, I knew what you were implying by having to change your knickers. But I find it .... arousing (oh, that word again, Jorge) you went into details to make sure I knew what you meant. How very naughty. What pleasure would you get off me speaking a language you don't understand? I find that rather enticing and provocative. Fetish.
​
_______________________________________________
​
Following by Ron Craster stage director/personal asst. to Pavlova: Now that what was being done on the ever so elegant Fairy Mercury's fan club has been wrapped up, it's time for the public site to quit laying dormant. Haze Theatre presented a production last night and Pavlova invited Fairy as his date. That stole the show when the glam rock queen arrived and her 'Russian prince' waited anxiously for her in the lobby with thousands of onlookers. He surprised the exotic prancer by not only taking her left hand with the black nails kissing the back of it, but he kissed her bare ... tits ... as well. Surprised by it, Fairy took off wildly laughing. Pavlova laughed saying to onlookers in Russian (it was translated by me to anyone present who doesn't speak the language), 'so much for my date.' He really is funny. His humour complements the overly sexual queen's camp. He then said, 'shall we?' doing a pirouette and headed into the main stage. It was funny him quietly muttering to me, 'I've lost my Giselle. Go find the unruly creature. She's come looking sinfully divine as always.'
'Giselle' has become an ongoing tease. The ballet Nureyev danced as Prince Albrecht who deceives a peasant girl. I hesitate, asking him if it wouldn't be more appropriate that he go find the 'divine lush creature'. I am met with a stern, 'don't question me, Ronnie old boy.' So off I went to find the exotic Persian glam rock queen Fairy Mercury. The rest coming soon, including how the production ended up upstaged (unintentionally) with Fairy and Pavlova sitting in the VIP section. And yes, Fairy's adoring fans, she really is so camp her idea of 'overly dressed'. The 'little' jacket and top. Then those 'obscenely tight' satin trousers. Sorry for lack of photos and/or video so far. I'm waiting on being given such to add to my first ever 'write up'.
Msg. to Ron from Jorge: Do the hilarious thing Fairy was talking about. Re-using photos, etc. The exotic glam rock queen's fans want that 'tits video' put back on for the parts of Fairy. Satin queen patting her tits gif ...
From Pavlova: I'm glad to see Fairy's adoring fans already like what little you presented to them, Ronnie old boy. Just to please them, I think I will have the video re-uploaded. Invasive clowns don't deserve to be catered to as if they are dictating Fairy's fame.... Where are you, kitten? I'm sure your fans would enjoy to hear what I am surprised you haven't indulged them in yet ....
To Pavlova from Jorge - Send me the video and I'll upload it for you and re-do the link to it on the page it appeared on. I take it you enjoyed your night last night with her .....
From Pavlova: She is most likely waiting to see what Ron writes about last night's events ... BUT! He does not know what happened afterwards. It was only between her and I. I can listen to her purr for hours. Captivating and talented. She was talking about ballet is danced to classical music and the song 'The Millionaire Waltz' (her idol wrote) wanting me to dance ballet to it because it would be a perfect song to do so. I did that - pressing my fingers to those seductive 'drenched' in gloss sensuous lips of hers to silence her, but for a moment. Gazing in those exotic dark liquid brown eyes telling her, 'femmka, you do realize I am a millionaire don't you? A very wealthy lineage. You are on your way to becoming a millionaire just as your beloved idol was. I will not tame you, kitten. It would destroy one of the many things that attracts me so to you - the prima - the unruly. I find it incredibly enticing and so very forbidden.'
Below: book section scans. Photo above right: Fairy dressed in the replicated look.
Black velvet 'wrap top' with rhinestones.
Proving the 'effeminate' as if we have to ... fans get it ...
+++ Fairy Mercury +++ Hello dears. I hope all of you had a lovely weekend. It's depressing that it is slowly coming to an end. I am glad to see all of you are already enjoying Mr. Ron Craster's 'write up' and can't wait to read the rest. Yes, this campy queen was caught ... stealing ... HA!! (cues melodramatic theatrical laughter). I suppose that will be written about too. The things I get up to.... Mmm... I just have to about this, my darlings. Have you ever had sex ... with someone and you can tell they are being bothered over wanting to know if you enjoyed it and your thoughts? .... Oh! I have to be off!! I can't finish......
From Pavlova: Oh well... Forever being 'silly girl'. Please do not taunt and torment me, femmka. As for your adoring fans' reaction to my personal assistant's write up. I am very pleased. I knew they would approve and he hasn't even written much. Only to know the rest. It was a rather exciting evening to say the least.
​
+++ Fairy Mercury +++ Pavlova darling, I am fucking DEAD!!! Francis Boyd just now contacted me telling me someone from your country Russia has written a book on Freddie and Nureyev's relationship!
From Pavlova: Oh really? How interesting. Have him purchase it, kitten.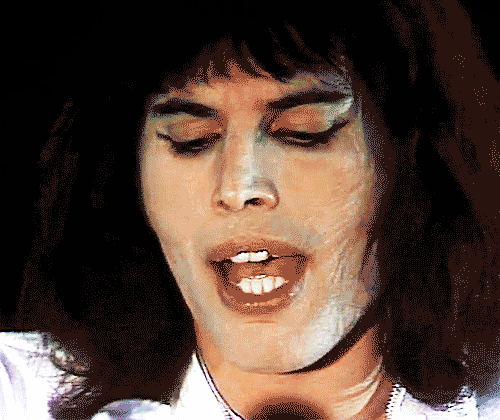 ​Ahem ... in continuation, glam rock queen's adoring fans, some time this week. Ever so elegant and regal turned 'common thief'?, the upstaging hilarious moment in the VIP section and ... Come on, Pavlova or the overly sexual queen herself, indulge the fans with what really did transpire in your intimate moment alone after your 'date night'. FINALLY, tour dates/venues and details come to light of Fairy's spring/summer tour. Curious fans 'invade' Haze Theatre and so much more!!! Btw, this (below taken from fan club comments section) is too hilarious you guys! 'Fairy's fans being like ....' (when one of exotic prancer's cats becomes a gif)
While we bury our dead and ask for respect .... I (Ron Craster) am going to post this comment recently blowing up the comments section. It's hard to pick and choose comments when the glam rock queen Fairy Mercury has over 2 million fans with membership to her fan club. But this fan, along with longtime (from the start of the exotic prancer's career) Geoff Stafford, seems to be a favorite. The fan from Ipswich Keith Snyder. You're funny, Keith, how you keep doing the 'matching' bit.
Fan Keith Snyder comment as follows: 'I am hyperventilating! Our elegant regal exotic queen Fairy got out her little leather jacket to match her handsome Russian prince's long leather jacket! I am so obsessed with their relationship! They are so perfect! I STILL can't quit watching the 'All Dead, All Dead' video. The way her prince talks about and treats her is so EVERYTHING to us fans. We are dying to hear more of what Ron Craster is going to write about our glam rock queen and her prince/ballet danseur's first public date night - outing.'
​
______________________________________________________
​
Things promoting the exotic prancer Fairy Mercury slightly halted due to another unfortunate death. This time of his costume designer and best friend Johann Wagner. But now we resume starting with this portion of a comment the ever so elegant Fairy's personal photographer Greg Hastings made: I myself could step in and tell you guys loads of fascinating stories about photographing Fairy and how Johann and I would help 're-create' and mold Fairy's 1970s Freddie Mercury image. The thing Fairy is most pleased about is being' completed' with having Pavlova. That you guys are very taken by them being 'this day and age Freddie and Nureyev'. The perfect gay couple. Two very talented and attractive people. I have already brought to Fairy's attention, through an email I just now sent off to him, what you guys have been discussing. 2.3 million fans and counting - FOREVER thank you for choosing to be fans of Fairy Mercury. All the best, Greg Hastings
::: Yes, Mr. Hastings, Killer Queen's adoring fans would more than love to hear about it. They are so in awe of your photography of their glam rock queen and videography attempts.
From Ron Craster (Haze Theatre stage director/PA to Pavlova) - Mr. Hastings, I'm setting in .... 'The Russian prince' - the ballet danseur Pavlova texted me with instructions last night shortly before midnight that I woke to. As glam rock queen Fairy Mercury's adoring fans know - he sleeps until noon. All of you fans will probably be anxiously waiting the response to this. The text instructed me to purchase2 dozen 'fairy roses' and have written on the card accompanying them 'I want to spend the rest of my life with you' What could it possibly mean?! Killer Queen will most certainly wake to quite the surprise (btw, I'll be moving this to the new post as it continues).

He (Nureyev) was known for his leather apparel when not in leotards dancing on stages.and 'she' (Freddie Mercury) was known for overly sexual 'obscenely tight' satin outfits on and off stage.Masculine meets effeminate. The perfect gay couple. Replicating 2 gay legends.

Greg Hastings | viVid Photo Studio: Ron, you're already getting 'early morning' blowing up the comments praises ... this one is extremely hilarious (from fan Charles Mahler in Newcastle) 'When Ron Craster sets in for the attack and is already 'killing' it - delivering the goods (get the humor of attached pic) on our glam rock queen and 'her' man - er ... correction prince (** loyal subjects anxiously awaits the rest) '
Hello dears. As you know it is after 3pm here in London. I woke up 2 hours ago to such the most loveliest surprise.Then I see it was posted about on my public website. I have yet to reply to the delectably handsome 'Russian prince'...I was very pleased to see the fan club comments section. All of you accepting and liking the idea. What Mr. Craster posted will be moved to the new page we started - added to the already written that is to be continued. As with my best friend/costume designer would do - with me responding to what he would write 'documenting' my what became known as 'surprise visits to Haze Theatre'. Greg, thank you for what you posted...
Mr. Ron Craster will be 'acting' as 'reporter' - 'covering' my upcoming shows, behind the scenes and other things that I will be doing. For you, my precious fans. Awww that's so precious the picture. Is that your cat?
Love and kisses to you all, darlings. Me not wearing knickers under my 'obscenely tight' satin trousers ....
and my well endowed cock prince. (yes, my darlings, I 'experienced' it ... and I can't wait to tell you about it over
the weekend ...)
Your androgynous glam rock queen, Fairy Mercury xx
Fashionable perfect gay couple
'Her' catsuits and satin
His leather and tailored suits.
Msg. from Pavlova (Haze Theatre) - Well then ... kitten, I am in my office and missing your ever so elegant exotic presence here in Haze Theatre. Alluring as always. How I really am aroused by the forbidden of an erotic unruly creature ... I received word from the booking agent for the venue you're fond of performing in Brighton that England has lifted all COVID restrictions. So your 'Flight Of The Fairy ... Revisited' shows will go ahead without incident. The 'erotic, exotic, elegant' Persian queen's fans, what do you think of the new name of her concert tour we came up with? It is a take on the Queen song (written by FM) 'In The Lap Of The Gods ... Revisited'. Cunning, indeed. All week long I've waited - it's been since Saturday last that .... well .... the strike through .... I'll end there. Should I add - you know, the booking agent who gave me the very erotic you being campy queen with the maraca footage .... Reply soon about the roses and card. Yours ...... Pavlova (I'll never forget the 'yours' conversation. It was the first lengthy conversation you had with me, femmka)
​
_________________________________________________
​
My precious fans, it is almost my Zzz time. I decided to pop in to post this. He ... is so bothered by it and I find it very funny. He is so much like me and my idol worship obsession with my aspirations to be my idol Freddie Mercury(of the '70s decade). He is like that about Rudolf Nureyev. He is going to legally change his first name to Rudolf.I can't wait until he reads this .... Most likely he is asleep in his Cambridge home. In a book on Nureyev, the book is quite revealing, it talks about how Nureyev wore a cock ring (if you're not familiar with what that is, look it up). Before we had sex, he told me that and got the book and showed me where it's written. They are basically used to make your cock bigger and harder and supposedly very pleasurable to your partner to have sex with .... Too obvious why the conversation was being had with me, my darlings. He wears one and wanted to know if I would be all right with it.
As you know, my darlings, I don't shy away from sexual things - being much like my beloved idol who was for real known for being 'overly sexual' and is one of MANY things that makes me so 'mirror image' of him. But for some reason this man makes me terribly shy! Btw, all this happened after I attended with him the production he had invited me to at Haze Theatre. He wanted us to slip off so we wouldn't be there forever after it was over with people approaching us wanting our attention. So we did and he asked me if I would like to go to his home in Cambridge. That was when the book thing I told you of conversation occurred and he also told me he had it (the cock ring) custom made £10,000. I tried so hard to be serious as I was being told all this. He is so fucking charming, my dears! He then took my left hand with black nails caressing the back of it gazing at me telling me, 'it is up to you, femmka, if you would like to see and perhaps experience it' I told him, 'I am very in love with you, you know that don't you?' He then started petting my midnight black hair and kept glancing at my lips (I find it so embarrassing - I miss you, Johann! It really was funny how we kept talking about how my glossed lips made the handsome prince shy and very aroused) I turned away and I heard him laugh, 'face full of the exotic smelling midnight black hair - it really is lovely as much as the preening the top of it you do, kitten.' He obviously thinks I do it to tease and it's not even being done deliberately. Mmmm or maybe it is .... Anyways, the next I knew, he pulled me back against him and I could feel that distracting enormous fucking cock against my ass. I let him take me ...
Remember how I wanted him to speak Russian to me as he fucked me, my darlings? He did and only once and I mean, I just can't even! He even translated what he said! I heard him - face buried in the back of my head/hair 'my delightfully forbidden creature'. I could just barely fucking handle it, dears!!! Memorable and thee best fucking sex this queen has ever had!!! I can't wait for him to read this since he's been so bothered over wondering if I ... enjoyed... it. I'll probably get 'unruly' said to me about sharing something so intimate with you, my precious fans. How did he put it? 'Sordid gossip'. It really is too funny!! This is the photo I was caught stealing .... Delectably (highly pleasing) fucking handsome prince!!! I'm sure Ron Craster will tell all about me being caught. HA!
Sweet dreams, xx Fairy
Ron Craster (Haze Theatre Stage Director & PA to Pavlova) - It is after 7am here in London. I'm in habit of rising early. I see the ever so elegant glam rock queen has posted. And I see you, 'her' adoring fans who were on at that time were in a wild frenzy over it. Remember how Fairy was on about worried about 'not being able to handle it'? I have something to share with you that Pavlova told me when 'she' would say that. In the book 'The Real Nureyev' it tells about how Nureyev, dressed in only a towel, removed it for some guy and the guy left and told their friend, they had never seen anything so big and knew they couldn't handle it so they had to tell Nureyev; who told the guy, 'if you change your mind, let me know.' Pavlova then said this to me, 'she has such a lovely little ass, so perhaps she won't be able to handle what I have.' that was when he said to me, 'she is so tantalizingly seductive yet unattainable, Ron. Forbidden. And I find it very arousing. I must have her and understand her being so prima - so unruly. How you say? Out of my league?' I seriously can't imagine what Pavlova is going to think and/or reply when he reads what Fairy wrote. I'll be on later today to post more about your fabulous star Fairy Mercury. Including me catching the exotic prancer stealing that photo. In the meanwhile, enjoy this photo Mr. Greg Hastings (viVid Photo Studio) gave me to use. Glam rock queen blowing all you, 'her' adoring fans, a kiss - live in concert.
~~~ Fairy Mercury ~~~ Hello dears. It is now going on 6pm here in London. Aww I love the comments so many of you have been leaving on the fan club comments section. You woke to quite the surprise. I just wanted to quickly post and will elaborate more later. I just didn't want you, my darlings, to be left anxiously waiting and wondering. I tend to get quite busy. As you know, I sleep until noon. A voice mail msg. I had was from ... him ... replying to what I posted! I fucking LOVE him!!! His humour complements my campiness. This is what he said: 'Tsk tsk, kitten. I'm blushing. Now what are my high society friends and associates going to think? They already wonder why I am keeping company with such an unruly creature (he laughed then said) Steal anything you desire - I will give you everything and anything you desire. What you have stolen is my heart, femmka, and that's priceless.'
FUCKING CHARMING PRINCE!!!!
With that, my precious fans, wait for Ron Craster to continue and I have a little surprise for you. I am working on a new video to present you with. There has also been more very exciting news about my upcoming spring/summer tour that will be revealed soon. xx Fairy
Ron Craster (PA to Pavlova) - While I'm waiting on Mr. Hastings to find something that he knows will send the ever so elegant exotic prancer's fans into even more of a frenzy ... (can't wait for you to find it, Greg, because what you want me to post is funny and 'her' fans most likely will go wild over it) Your fans want to know if you replied to the voice mail Pavlova left you, Killer Queen. Btw, that voice mail is so him.
Greg Hastings | viVid Photo Studio (personal photographer to Fairy Mercury: Ron, let me post it because I want it to be a personal 'send off' to Fairy's costume designer/best friend and my partner Johann Wagner. A little story for you, Fairy's adoring fans. When I met Johann, I remember we were outdoors and it was a very sunny hot day. He said to me, 'is that your sun face?' At first I didn't get it and was about to ask wtf is a 'sun face'? Then it dawned on me - the face a person will pull when squinting in the sun. So here's to you, Johann, because I know it would be something you would say to your (as he called you) 'best friend forever and always'. The perfect couple wearing their 'sun faces' .... (Ron, when I saw the photo Fairy stole, this is what came to my mind so I just had to post about it). And fan Keith Snyder, don't go into hyperventilating hysterics over your ongoing 'matching' bit. It really is too funny....
I oddly received an email through the website email address from a venue operator in the Manchester area. This is what it read: 'Fairy Mercury is astonishing yet that word isn't even accurate enough. He has brought back to life Freddie Mercury in such a captivating way. I am completely awestruck! Fairy Mercury and Pavlova are the Freddie Mercury and Rudolf Nureyev of our time. Their memories live on through them. This world has nothing and leaves nothing to be desired what it offers since those 2 legends left us. But now it has - with Fairy and Pavlova. Pavlova has the money and influence to make 'recreating Hyde Park' happen for his famous Persian queen. Which I understand it's been a longtime dream of Fairy's. Let the 'glam rock queen' take over Hyde Park. Why not? After all, the world knows about Fairy Mercury. I will be contacting Haze Theatre in hopes to book Pavlova's lovely star.' Side note to Ron Craster - I think we should italicize when we quote people. Stands out better I think. - Greg Hastings (sorry for the embarrassing errors - they've been corrected).
Ron Craster (PA to Pavlova) - In continuation, I went off to find the Persian queen; dreading doing so because Haze Theatre is huge and 'she' could be anywhere. I decided to check the area where Pavlova's office is. It is always locked whenever he is not in his office. Unless it was accidentally left unlocked, it was where I found the exotic prancer. Behind the desk pawing through one of the drawers.I felt embarrassed because it has got to be an uncomfortable task catching someone nicking something.The exotic prancer was dressed in pocket-less attire. The seductive satin and, as always, 'obscenely tight' form fitting. I watched for a brief moment as 'she' tossed 'her' long midnight hair back over 'her' shoulder looking frustrated as to how 'she' was going to conceal what 'she' was planning to nick.
That was when I decided to just casually walk in behaving as nothing was wrong and told the 'divine lush creature' that 'Pavlova wanted me to go see where you went off to. He would be quite upset if you didn't join him before start of production.' It got very embarrassing as the glam rock queen's sibilant purr said to me holding out the photo, 'could you put this in my fur in the coat room?' I said that I would, again acting as if 'she' was entitled. I suppose in a sense the lovely creature is because Pavlova is now 'her' man and that makes 'her' entitled to him and what's his …. Most likely the way the overly possessive queen sees things anyways.
I'll stop here for a brief moment to point this out that you fans most likely already know about Freddie Mercury. People would notice this and it was written about several times. His satin trousers were so tight he would undo them before sitting down. When Fairy re-joined Pavlova in the VIP section, 'she' did just that and 'her' satin knickers and pubic hairs ended up on display. It was hilarious how Pavlova removed his tailored jacket to drape across Fairy's lap which distracted the people on stage that were at the edge of the stage in front of the VIP section. Pavlova looked around noticing it then in Russian said, 'What is it? Have you forgotten your lines?' The entire theatre (the ones that know the language) erupted in laughter. Fairy was lovely quietly purring, 'what did he say?' to me seated to 'her' right (Pavlova made sure he sat to 'her' left – the black nails left hand….) I translated what he said for the exotic prancer who wildly laughed purring, 'Oh? I thought it was part of the production.' If only 'she' knew why they became distracted …. (when 'she' reads this 'she' will know… because I doubt Pavlova said anything to the 'unruly glam rock queen' about the quite obscene distraction it caused…)

Apparently some of you, Fairy's adoring fans, came to Haze Theatre that evening having somehow learned (it was never mentioned on either site) Killer Queen was going to be there and tried to sneak in and security caught you and turned you away. Hopefully you will be hearing from your star Fairy Mercury and Pavlova soon.
​
__________________________________________
​
Pavlova, Haze Theatre and professional ballet danseur - She waits for me to post and I wait for her. So I shall post. I tell her today that she is 'terribly shy' around me because that is true love, something she obviously has never felt / experienced towards another man. Then I tell her, I know our intimate relationship has just begun, but eventually I should like for you to be my wife. Her adoring fans, she really is lovely. The wild laughter she will do when she is spoken of in the effeminate. She did this over 'my wife'. Then it was lovely how she was making arrangements of how we should marry in India and she will be the bride and wear a hijab. Campy silly girl. Hopefully by end of summer this will become a reality for us. I tell her we must wait until your concert tour ends. As for the rest. It was rather amusing the unruly 'glam rock queen' stealing the photo and being caught. My personal assistant took me aside after production and told me. I didn't want our evening ruined by confronting her and almost knew she would post it and about it to her fans. When I saw she had, I phoned leaving the msg. she also shared. Obviously, after she had read what my personal assistant wrote about her ... rather erotic 'display', I received a text message which read: 'Attached photo - dancing in robe and satin knickers ... I was wondering why you laid your blazer across my lap ... '
~~~ Fairy Mercury ~~~ I won't lie, my dears, I felt embarrassed after reading what Ron Craster wrote. My satin knickers and ... more ... was playing peek-a-boo (picture me in fits of melodramatic theatrical laughter). Mmmm, admit it, Pavlova darling, I bet it made you even more exceptionally 'horny' (hoping you know this slang) Did you enjoying fucking me as much I enjoyed you, dear?? .... I suppose I won't get a reply. Yet I'm sure your answer would obviously be yes - but I'm asking hoping for you to elaborate ....
My precious fans, Ron Craster (Haze Theatre's stage director and Pavlova's personal asst.) and Haze Theatre's stage crew will be in charge of lighting and sound for my spring/summer tour. Isn't that just grand? I am so excited to grace stages once again - performing before all of you! I mentioned I am working on a new video with Pavlova. Hopefully we'll present you with it this weekend.
Ron Craster (Haze Theatre Stage Director & PA to Pavlova) - Fairy, he just now phoned me at bloody 3:30am waking me from a deep sleep to ask me what 'horny' means. I laughed telling him, 'what type of homoerotica is she entertaining her fans with now, Pavlova?' I tried to explain what 'horny' means and he laughed an embarrassed sounding laugh saying, 'oh goodness! Whatever am I going to do with this erotic forbidden creature?' I'm going back to bed now. If you'd like to see the entire photo and are not a member of glam rock queen Fairy Mercury's fan club yet - you know what to do to become a member.
Pavlova, Haze Theatre and professional ballet danseur - After my personal assistant's explanation of 'horny', would you like to know how my night/sleep went last night, femmka?? ....
Ron Craster (Haze Theatre Stage Director & PA to Pavlova) - To the Persian glam rock queen, before you answer him .... it was a good thing you didn't grace Haze Theatre today with your effeminate exotic presence. This taken from off the homepage - lead in to my first ever post. Btw, welcome back, Johann!
Many times I have witnessed him throughout Haze Theatre, whether it be overseeing the most recent productions, etc. where he too obviously seemed pre-occupied. "My thoughts are consumed by this sinfully divine creature every waking moment. Even my sleep is! I wake longing for her." Pavlova confided in me.
(I'm getting back at you, Pavlova, for teasing me about my reply when you woke me and what I posted to her on her public website about it).
Killer Queen's fans, Johann will resume his position at Haze Theatre tomorrow. Staying busy. There's an age old adage that goes 'an idle mind makes the devil's workshop'.
Pavlova, Haze Theatre and professional ballet danseur - While I wait for her ... my staff likes to talk of the 'poetically theatrical' way I speak. It is because of inbreeding/upbringing through ballet and theatre and my lineage. Other than emulating my idol Rudolf Nureyev dancing ballet as the prince. That cropped photo - I kissed her pulse and could feel how aroused she was by my kiss. From delivering the back of the hand kiss letting my lips move to her pulse. As she says of me, I say of her - I have never been so deeply in love as I am with the lovely 'glam rock queen' Fairy Mercury. Ronnie old boy, never sordid gossip. It is up to me to confide in her the most intimate - sexual, if you will.
Johann Wagner, costume designer for the ever so elegant Fairy Mercury: Ron, thank you for the welcome back along with you, Fairy's adoring fans. I'm looking forward to returning to my duties at Haze Theatre and most of all, my 'new lease on life' - designing for our mega superstar glam rock queen Fairy. Pavlova, Fairy is so taken by you. It's all she talks about is you. As if it's not obvious that Fairy idol worships Freddie Mercury (of the '70s) so much, taking up doing it for a living and becoming famous for it. Leaving 'her' fans awestruck over 'her' identical likeness in not only looks but emulating singing and MANY aspects of Freddie Mercury's life/personality. What topped it off - the missing piece was finding 'her' Nureyev. I too am so glad Fairy's fans are obsessed with not only his extreme eerie likeness to his idol but by the relationship between you two. Actually, I can't wait to resume my 'documenting' Fairy's fame - candid and onstage, etc. in revealing ways.
With all that said, Fairy told me to post this to you, Pavlova - 'she' is busy right now and will have this conversation with you before 'her' adoring fans at 'her' Zzzz time.
Btw, Pavlova, I don't know if Fairy texted or actually spoken to you about this or what. But he got the book and it's already AMAZING!!! Your idol Nureyev telling the man who wrote it (I guess was extremely close friends) about Freddie 'Meet the one who was born for you. We were born for each other. We were happy in our love. There is no mystery anymore.' They kept their relationship very hidden because how extremely famous they were and you know how gay haters are .... cruel 'career suicide' shit when the famous come out as gay. As Fairy's fans keep saying, Fairy is what Freddie Mercury should have been. So glad our effeminate queen isn't hidden - closeted. It's sad for anyone gay to be. Another part talking about Nureyev treating Freddie effeminate 'he (Nureyev) so loves you (Freddie) as a woman' (obviously referring to effeminate) The delicate fingers thing in this clipping, we were so obsessed by it when we read 'he (Nureyev) would put his arm ever so gently around Freddie's slender shoulders' and EXTREMELY revealing 'like a feline, he (Freddie) would sit on Rudy's chest kissing and biting his tongue until he feels pain'.
Greg Hastings | viVid Photo Studio: Man, Johann, if someone didn't believe in reincarnation now would be the time to. What the serious hell?! How's that old saying? Only something out of movies or a novel? And the eerie thing about it all is, we ARE NOT making it up how IDENTICAL Fairy is to his idol! More fucking proof. Like Fairy said, Johann, that book was MORE THAN worth obtaining. Btw, Killer Queen's fans, it's not surprising you're carrying on over it. It's so damn unreal and surreal.
~~~ Fairy Mercury ~~~ Hello dears. It is going on 2am. I wonder if Rudy Pavlova is still awake. I'm sorry I couldn't be on earlier when he posted to me. I was busy helping my personal photographer get my costume designer/best friend settled in. It's wonderful having him back after that disastrous bit. Anyways above photo right was sent to me by Ron Craster with text that read: 'he was so distracted today and for the too obvious reason - his thoughts/emotions consumed by you. He told me after he went off to bed last night after I explained to him what horny means, he woke 'longing for' you and ended up having to masturbate.'
Btw, what he is wearing on his legs are knitted leg warmers over leotards because ballet leotards are cold to wear. I'm pouting because I was told he was doing ballet today to demonstrate to those who were working on the upcoming production Haze Theatre will be presenting - and I wasn't there to see him dance.
So anyways, my darlings, about that book. I ended up having to quit reading it. I was in tears!! They loved each other so and it is really fucking scary how even more identical I am to my beloved idol the things that man who wrote that book was writing. Along with Pavlova is so fucking eerily identical to the princely Nureyev! As if who cares about after 1970s shit him, but I don't really believe that ugly creep Hutton and my idol were lovers. That creep seemed so not my idol's type. Kind of like that creep being left nothing after he died. As you know, he died of AIDS before Nureyev did. It's sad about that man talking about when Nureyev found out, he phoned the man - distraught, saying he wanted to stop his heart. Speaking of Ron Craster joking about what type of homoerotica was I entertaining my precious fans with. That book is so that - homoerotic tell all how very sexual and revealing! Of course, we will be weaving it into promoting my likeness to my idol (and Pavlova's to Nureyev) as I bring myself to read more of it.
Ron Craster (Haze Theatre Stage Director & PA to Pavlova) - He's asleep. If you'd like, I could go wake him. That book sounds absolutely fascinating. Of course, you read the comments your fans have been leaving. The photo you posted alongside the one I attached to my text is unbelievably stunning. Exotic beauty. Can't wait for Pavlova to see it.
~~~ Fairy Mercury ~~~ No don't wake him. We'll talk tomorrow. Thank you for the complement. I'm tired, it was a long very busy day for me. I think I will go off to bed. Don't pout, my darlings. I will try to be on again tomorrow. Forever thank you for your fandom. Sweet dreams. xx
​
_____________________________________________
​
'There's no one else could warm my heart as much as you'
from Queen's Japanese song Teo Torriatte (Let Us Cling Together)
​
Fairy's adoring fans, it is after 5pm here in London. In another hour, Haze Theatre will be closing their doors for the day. This is a sneak peek into the new page which will be the start of 'documenting' the glam rock queen's spring/summer tour. You won't believe this! First off, we hear the word 'gossip' - what does the word really mean? I looked it up in a dictionary. One definition read: 'rumour or report of an intimate nature'.
My first day back at Haze Theatre resuming my duties in the costume dept., I was summoned to Pavlova's office. He had a jeweler come to Haze Theatre with a selection of engagement rings!! The Russian ballet danseur asked me what I would think (as it was put to me in Russian) 'this rather erotic creature desires'. I told him, 'wouldn't it be more intimate if you chose, Pavlova? Personal choice that only you had made.' He agreed. He chose a £100,000 ring!!! You guys should have seen the look on the jeweler's face! He plans on gifting it to Fairy the first time of 'her' tour.
The 'Russian prince' took me aside afterwards (and I can't wait until Fairy sees this because I thought to phone the exotic prancer to tell him but then I thought - I'll share it with 'her' adoring fans) telling me, 'tell her I should like very much if she were to do that.' I asked him 'do what?' because he paused as if too embarrassed to finish. What he said - 'for her to sit on my chest and the tongue bit. The thought of it is very arousing.' (for you, Fairy - I wanted sooooooo bad to say this in reply but didn't - 'like her 'sensuous' glossed full lips are to you'). I hope you see/read this before 6pm when Haze Theatre closes. Btw, he obviousy expected you to come there today and you didn't ....
- Johann Wagner, costume designer for the ever so elegant Fairy Mercury
~~~ Fairy Mercury ~~~ Johann AND my precious fans, remember when I wrote this? ..... As you know, my darlings, I don't shy away from sexual things - being much like my beloved idol who was for realknown for being 'overly sexual' and is one of MANY things that makes me so 'mirror image' of him. But for some reason this man makes me terribly shy!
So fucking charming!! I am so in love with him!!! Oh dear! You only have 10 minutes to do this in, Johann! Ask Ron Craster if ... he ... said anything about the photo I posted along side the one Ron attached to the text he sent. Mmmm how I fucking love it, him being so distracted and obsessed with me. Poor 'Russian prince' - what this Persian queen does to you .... I thought to do the 'surprise visit' bit today. Pretending I was only there to see how my best friend/costume designer was doing just to see how ... he ... would react, but I decided against it.
I will be in next week for rehearsals. My darlings, the opening 2 nights of my spring/summer tour will be at the magnificent Haze Theatre. 💗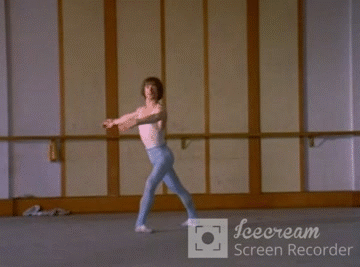 One of my very fave gifs and the reason why is obvious. Pavlova darling, my idea would be in front of the Peter Pan statue in Hyde Park. Being the prince you are, 'lord of dance' on one knee before my opening night and making me 'unruly glam rock queen' terribly late for my concert hoping my precious fans attending and reading this won't be late as well 'stalking' around at the statue to witness the romantic moment.
Johann Wagner, costume designer for the ever so elegant Fairy Mercury: Fairy, I asked Ron and he told me to tell you that Pavlova is going to post a reply to you about the photo.
Pavlova, Haze Theatre and professional ballet danseur - My have we been busy ... Johann, it was why Dame Eleanor was so fond of you - gossipy .... Well then, kitten ... what is it about 'pale blue' and the very erotic sinfully 'obscenely tight' catsuits (black or white) that is so very .... arousing (oh that word, Jorge...). You should get your very own custom eyes shadow and name it 'My Melancholy Blues'. I can almost envision you in your hijab peering out at me with your exotic eyes 'done up' like that... (yes, I can picture you wildly laughing once you read that ....) Needless to say, I missed you dreadfully once again today. I trust your day was spent thinking of me as mine was of you, femmka. I very much like what you've posed to me about our not so secret anymore meeting spot in Hyde Park. I laughed over 'unruly glam rock queen terribly late for my concert'. I suppose rockstars are rather known for that. I'm sorry I wasn't on last night. I fell off to sleep.
Oh, to be kissed by those erotic glossed full sensuous lips....
​~~~ Fairy Mercury ~~~ Like your own custom made cock ring .... My precious fans are so fond of 'fairy... tale couple' talk ever since I put out the music video of 'All Dead, All Dead' ... You are so out of a fairy .... tale, Pavlova! For real the fucking charming prince. I am so in love with what you posted!!! You can always tell you're 'in love' when you have little ongoing jokes/teasing .... Yes, I thought of you!! Sipping your cherry brandy and what everyone keeps telling me about you being so distracted because you're such a man obsessed and in love with me. How fucking romantic!! I can't even bring myself to comment about you seriously buying an engagement ring for me! Peter Pan will be envious! HA!! I just adore his little frock and his flute ... I bet you can't blow 'em like that ..... So tell me, dear, did you like the blow job and fucking me?? ... When will we do ... it ... again?
Pavlova, Haze Theatre and professional ballet danseur - If only London were but a heartbeat away from Cambridge, my reply would be this very moment. I seriously will give you everything and anything you desire. 'divine lush creature'. I can't reply only to say it was indescribable. Let's get together tomorrow to finish up the video you want to present to your fans for the weekend.... As your entourage (and fans) would say, the Peter Pan thing you wrote is so you being campy queen just like your idol. It's a tunic, not a frock, silly girl! How dreadfully boring. My cook has told me supper is ready. Think of us. You know I will be. Yours .... Pavlova ...............................................................................................................
From Greg Hastings | viVid Photo Studio - Taken from fan club comments section. Man, the comments section seriously went into a frenzy .... Too funny this comment left by Alan C. in Brighton - Can't deal, bye!! I'm off to be a loser liking 'lesser thans'. Seriously though! Our glam rock Persian queen and 'her' Russian prince/ballet danseur are so freaking PERFECT!!!